Dave Golightly asks: I planted a Photinia Red Robin hedge 3 months ago. They were about 1.5 meters high when planted as I wanted a quick height. They only had leaves on the trunk. I was told by the nursery to cut the tops off and they should sprout shoots on the trunk.
I cut tops and all they've done is sprout new shoots on top. So question is do I have to cut them short for them to regrow and branch out.
Brian Answers: I'm so glad Dave has asked this question and supplied a photo of the problem he is having. Photinia Red Robin is a fantastic hedge plant because they are as tough as nails, and grow quickly. Plus you get the lovely flush of red new growth.
Here is an example where the nursery hasn't done the right thing in how these have been grown but I suspect that when they had shorter bushier plants for sale, everyone still bought the tall ones thinking that was how you get a fast tall privacy hedge. It's quite the opposite. The best plants to buy are the ones that have been pruned back as they grow because they will have lots of side shoots which you need to get a good hedge growing.
I went to my local Flower Power Nursery and looked amongst their hedge plants to show an example of a good plant to buy verses a not so good one. It was actually hard to find any bad ones because their growing nursery had done the right thing and trimmed all the plants back to produce side growth.
These plants may not look as impressive as the tall ones but they are the better choice for a hedge as they have been nicely pruned by the grower.
Every time you prune a branch, it causes the plant to branch again so 1 becomes 2, 2 becomes 4 and so on. If you prune just the very top, it will only branch at that point as Dave has found out.
The challenge is when going into a nursery to buy plants, you have the end in mind so logic tells you that if you want a tall hedge fast, you buy the tallest plants. But what you really need is tall as well as bushy which will generally cost you a lot more because the plants have to be in larger pots and be growing for several years to get to that stage.
For a garden makeover we did for TV show Healthy Homes, the owners of this home wanted some privacy in their front yard. We ended up planting Photinia from 40cm pots which cost quite a bit more but they had good, low side branching and established root systems. The original plants were double this height but we wanted them to branch again so they were pruned to this height.
Is Daves situation still salvageable?
The plants have been in the ground for a few months and will have started sending out their roots into the surrounding soil.
These are the 2 steps I'd recommend actioning right now.
Prune these plants down to 30cm tall. This is going to be painful  when they were looking so tall, but sometimes you've got to give your garden a bit of tough love. At that 30cm height, the nearest node to the cut (that's the point where the leaf is on the stem) will branch out with 2 new shoots. Once these grow to about 40cm long, cut half off to cause them to branch again. 2 steps forward, 1 step back is how you will get a really dense hedge from the ground up.
There is a magic fertiliser you can use that does wonders for hedges. Its called Harvest. We were quite amazed at how well it produced bushy growth throughout the whole hedge, especially down the bottom where it is hardest to achieve this. A 2.5L pump pack will make up 450litres of magic hedge tonic. For smaller plants, pour about half a bucket on each photinia.  Very cost effective at $39.00 for the 2.5L concentrate at the Aussie Gardener Store.
This Photinia Robusta hedge is around 3metres tall and provides total privacy along our fence line.
In our next issue of Aussie Gardener Magazine we will be doing a special on the Top 10 hedges to grow for privacy.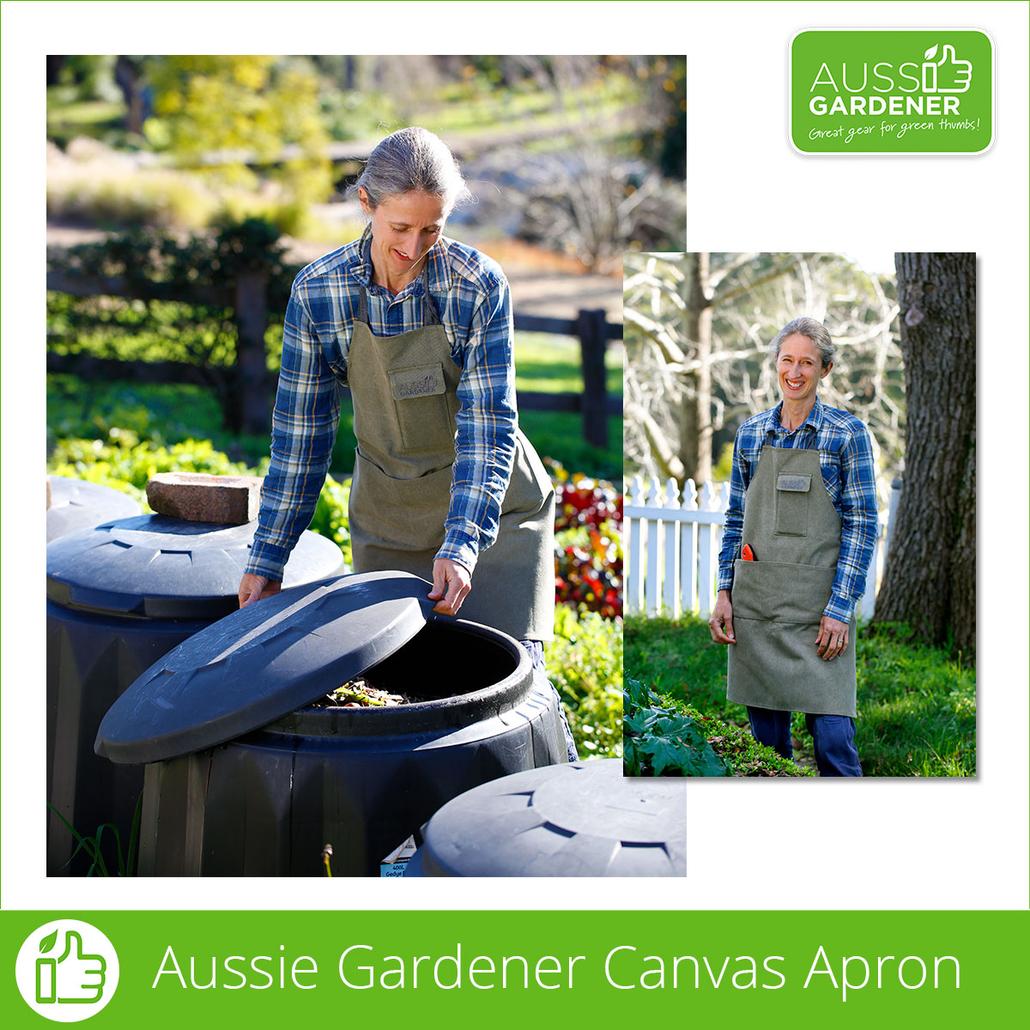 Canvas Garden Apron
Easy to slip on without having to change into gardening clothes. 
$32.50 on sale now.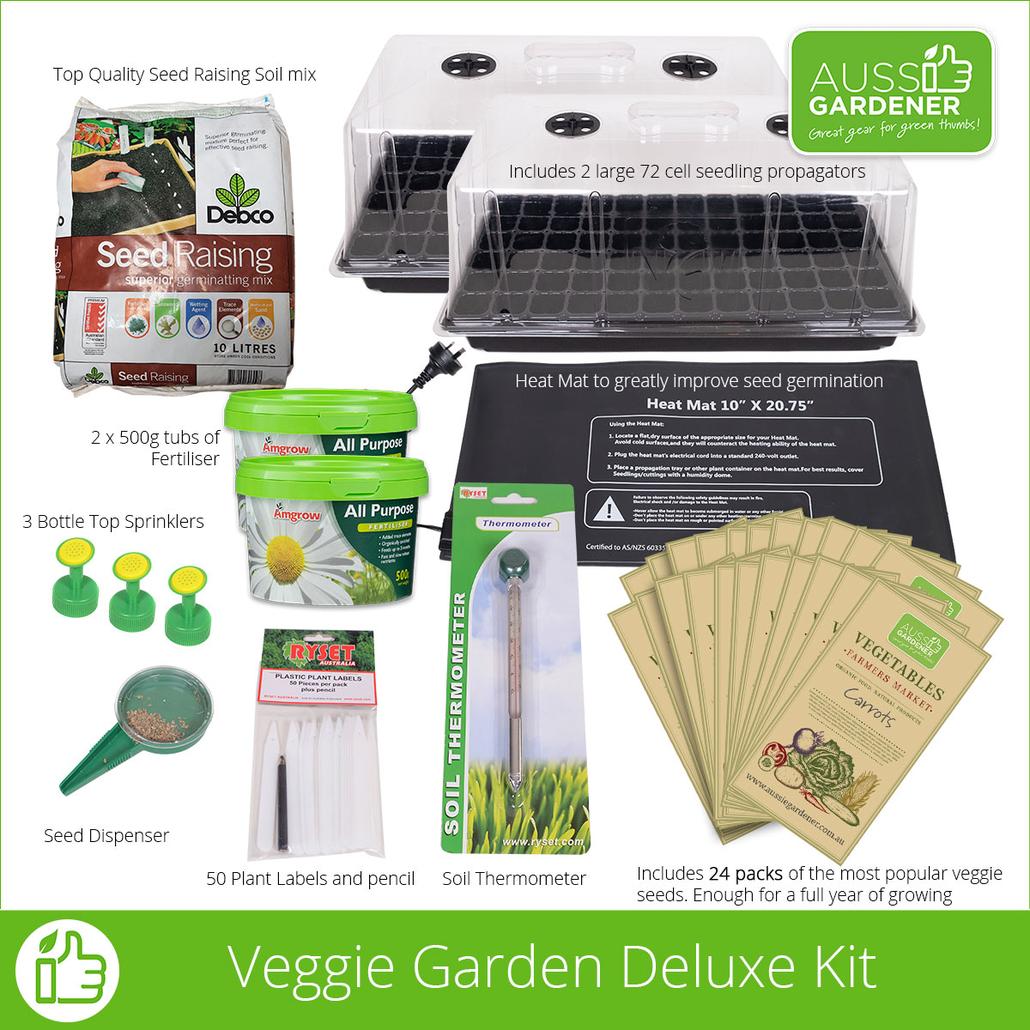 Veggie Deluxe Kit
Everything you need to start growing veggies at home. This kit contains enough seed and supplies for a full year of growing. 
Join in with our FREE VEGGIE GROWING CLASSES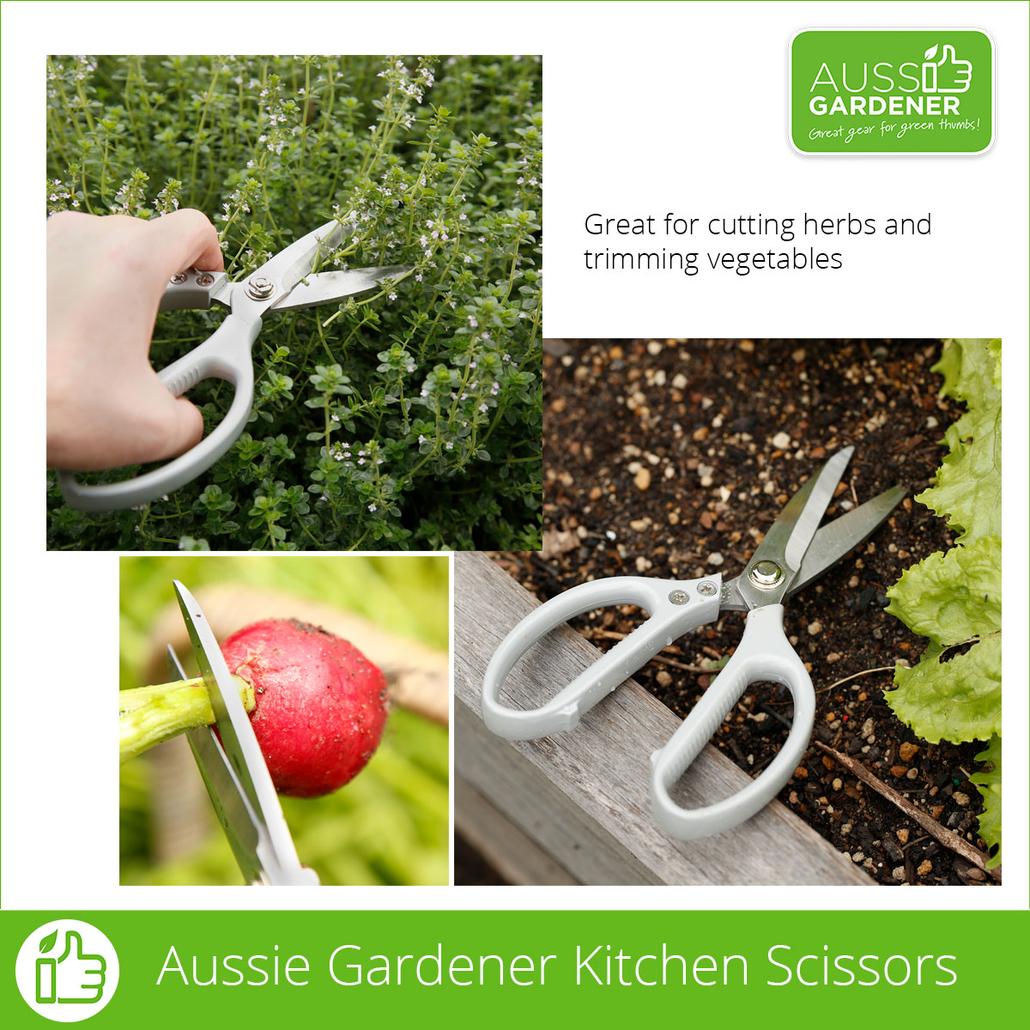 Kitchen Harvesting Scissors
Stainless steel blades. Aluminium handles. Made to last. Best scissors you will own.
$23.99 on sale now
Erez Ben asked: Can anyone help identify these grubs. They came out of a pot with a chilli plant in it.
Brian Answers: Those strange juicy looking things are called Curl Grubs and they do quite a bit of damage to plants especially if they are in a pot. They are so called because the 'C' shape they form when found as they curl up. They usually have 6 legs and a white/cream body and are the larvae stage of black beetles. Whilst there is thousands of native Scarab beetles in Australia, the ones that damage your lawn and pot plants are generally introduced species from Africa and Argentina. These chunky larvae get that way by eating the roots of your lawn or plants. The adult female beetles lay eggs in soil which hatch and become these curl grubs.
If you have brown patches in your lawn, try lifting the turf in that area and you will very likely find it can be rolled back easily because the roots have been eaten. Birds are attracted to them so if you see large birds like magpies pecking at the ground it usually means there is curl grubs underneath.
To control curl grub there are granular insecticides that you can sprinkle across your lawn or pots and water them in. It is effective but it has lead to the poisoning of a lot of birds who then eat the curl grubs that come to the surface.
An organic alternative is to use Eucalyptus Oil and Tea Tree Oil. Amgrow makes a great product for this purpose that also has fertiliser and wetting agents to  help your lawn and plants get water and nutrients. Professor Mac 3 in 1 Organic insecticide is available at the Aussie Gardener Store as a 1litre concentrate or a 2litre hose on. It is non toxic to use and smells great too.
The complete lawn and garden program in one application. Lawn Food, Wetting Agent, Organic Insecticide containing the active constituents Eucalyptus Oil and Tea Tree Oil. Both of these University tested ingredients are plant extracts and replace the need to use synthetic pesticides. Professor Mac's 3 in 1 acts as an effective control against two of the most common lawn insect pests Lawn Army Worm and African Black Beetle. The in built wetting agents help to move the plant extracts into soil profile where they can contact the insects and effectively control them before they damage the grass.
How to use:
Attach Hose-On fitting to the hose. Turn on tap, the tap water will mix with product automatically in the correct ratio. Apply early morning or late afternoon. Refer to packaging for specific rates.
Ingredients:
10g/L EUCALYPTUS OIL, 2.5g/L TEA TREE OIL
It's particularly bad if you have them in a pot plant as they can end up eating all the roots and suddenly you have a dead plant.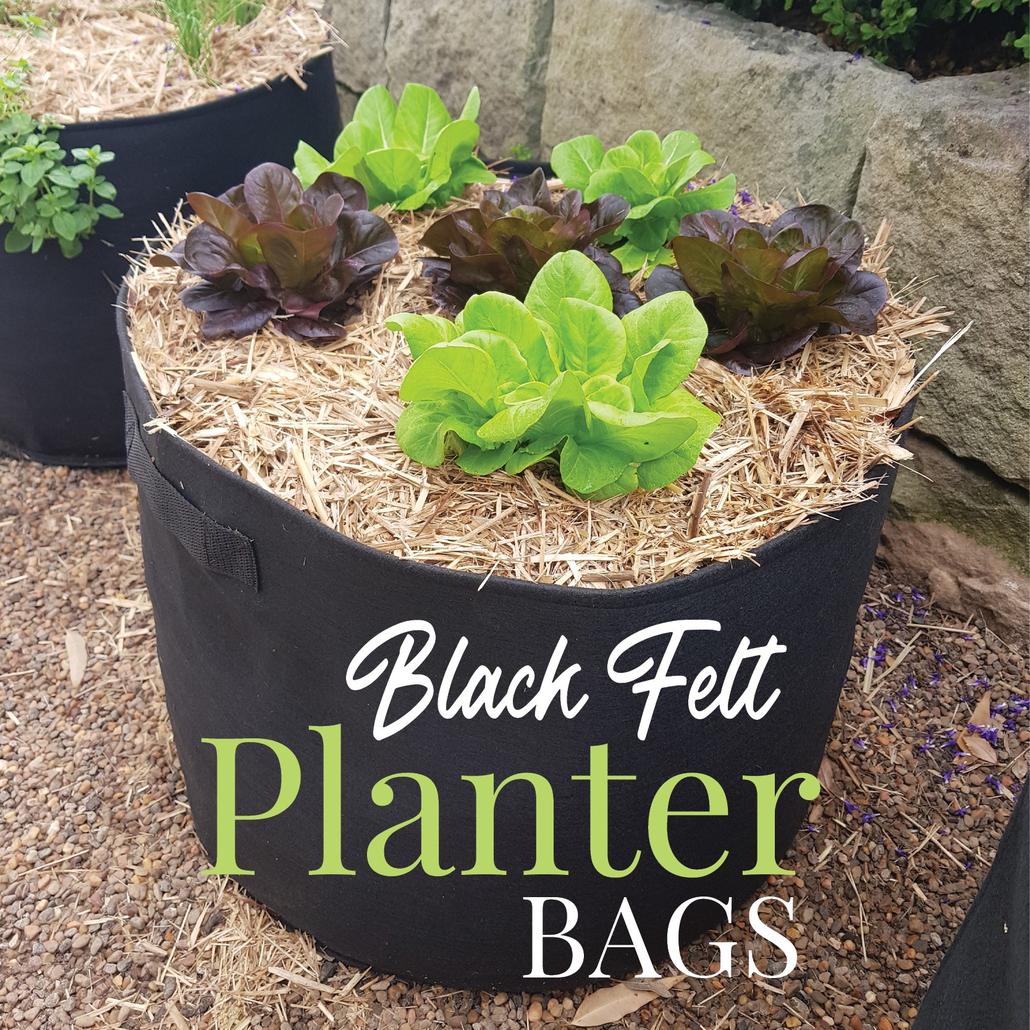 Geofelt Planter Bags
Easy to move about and built really tough to last for several years of use, now everyone can have a go at growing veggies. 
$22.50 on sale now.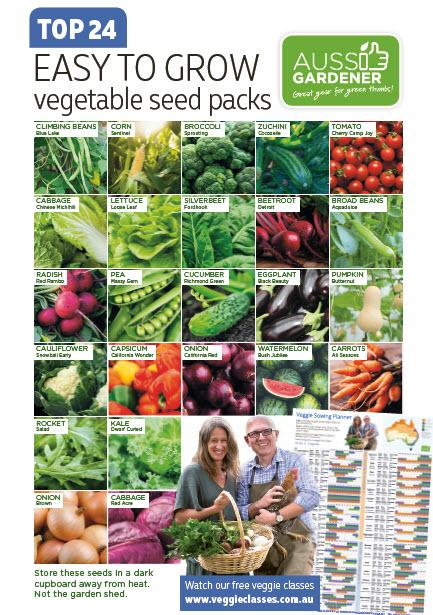 4 Seasons of Veggie Seeds
We have put together 24 of the best growing varieties of vegetables in one easy kit. Nothing Genetically modified. All good solid varieties that have been growing in australia for the last 20 or more years. Enough for a full year of veggie growing (and more)
Bargain Price of $59.00 for all 24 packs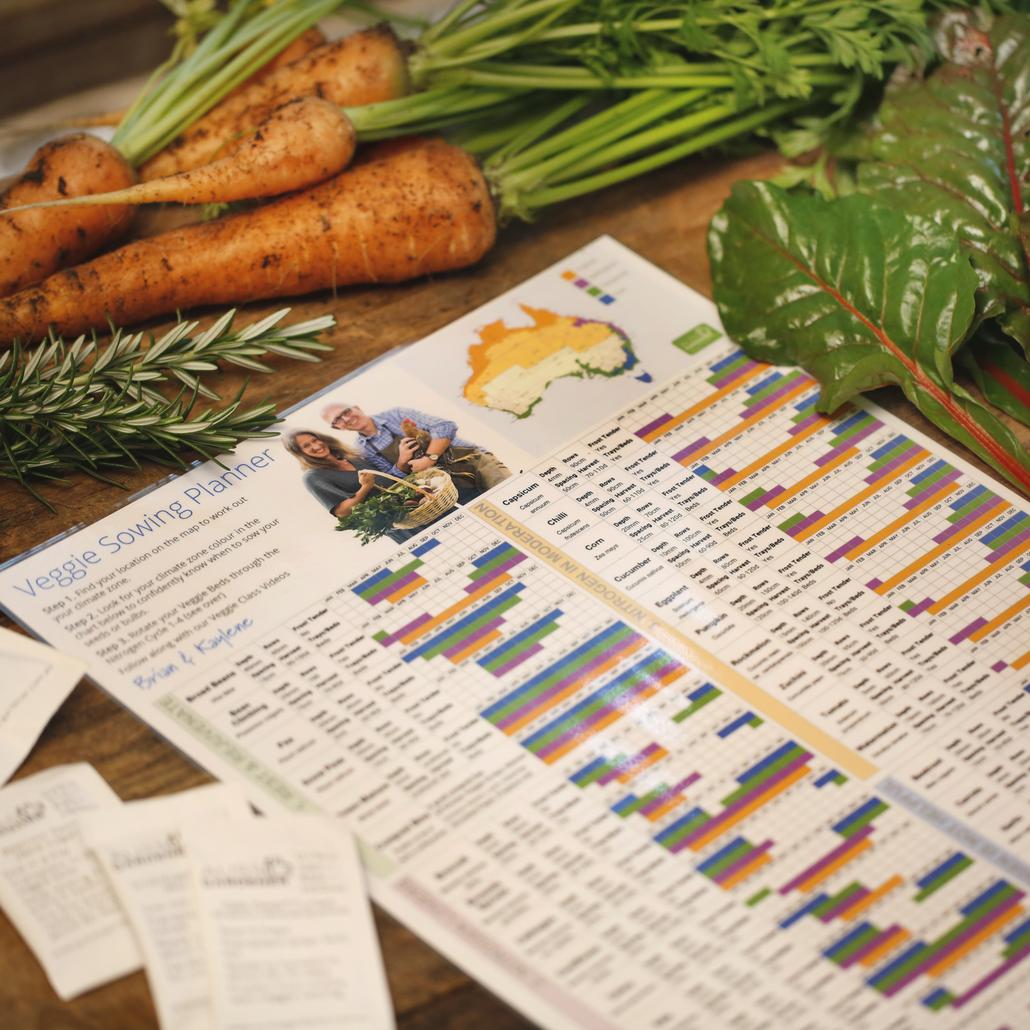 Veggie Sowing Planner
The complete guide for when to plant your veggies and how long they will take to harvest. Covers all of Australia and is very easy to follow.  Covers seed depth, row spacing, frost sensitivity, harvest timeframe, crop rotation and planning out your beds. 
$6.95 for a digital instant download
Daljith Kuruppa asks: Noticed some animals on our rose plants. Can anyone ID them? Are they harmful to the plants?
Brian Answers: What you have here Daljith is a strong infestation of aphids having a munch on your juicy new rose shoots. They suck on them to feed which results in deformed flowers and shoots. There are some natural predators, ladybeetles eat them, wasps and small birds. If the infestation is only minor then give nature a go at controlling it.
In your case I think you will need to control it with a dedicated spray. I can see in the lower leaf some black spot forming so the spray Im going to recommend will control that as well.
Amgrow Rose Spray $10.07 from the Aussie Gardener Store. Spray thoroughly including the underside of the foliage.  Repeat at 14 day intervals if required. That should clear things up. Try and keep your roses in top condition as this will also reduce the incidence of attack. That means strongly pruning roses in Winter and fertilising with a complete rose fertiliser.