How to assemble your PestFree Cover
Watch the video to find out the details
Tried to grow veggies but bugs and possums eat everything?
How do the vegetables in the shops look so good? It is because they are sprayed with insecticides throughout their growing period. Insecticides are a poison and residual amounts can be found in our food, particularly the leafy greens.
When families grow at home they generally become more aware of this so decide not to spray, but you end up with half the veggies eaten by pests and for a lot of people this has turned them off growing at home.

The way we solved that is using a veggie net over the crop to stop the bugs, possums, birds, snails gettings access. This method does work but it suffered two main issues.
1. it looks a bit ugly.
2. it relied on being very careful to keep closing the gaps in the net.


Over the past 12 months we have been working on a new solution and testing it and we are very excited to be launching the PestFree Maxi Covers.

The difference it makes to growing organic food at homes is incredible. Not only are you stopping the pests but the plants actually grow better when they are not being attacked so you get faster more abundant harvests as well.

PLUS they look stylish in the garden. Check out the photo below sent in by a customer.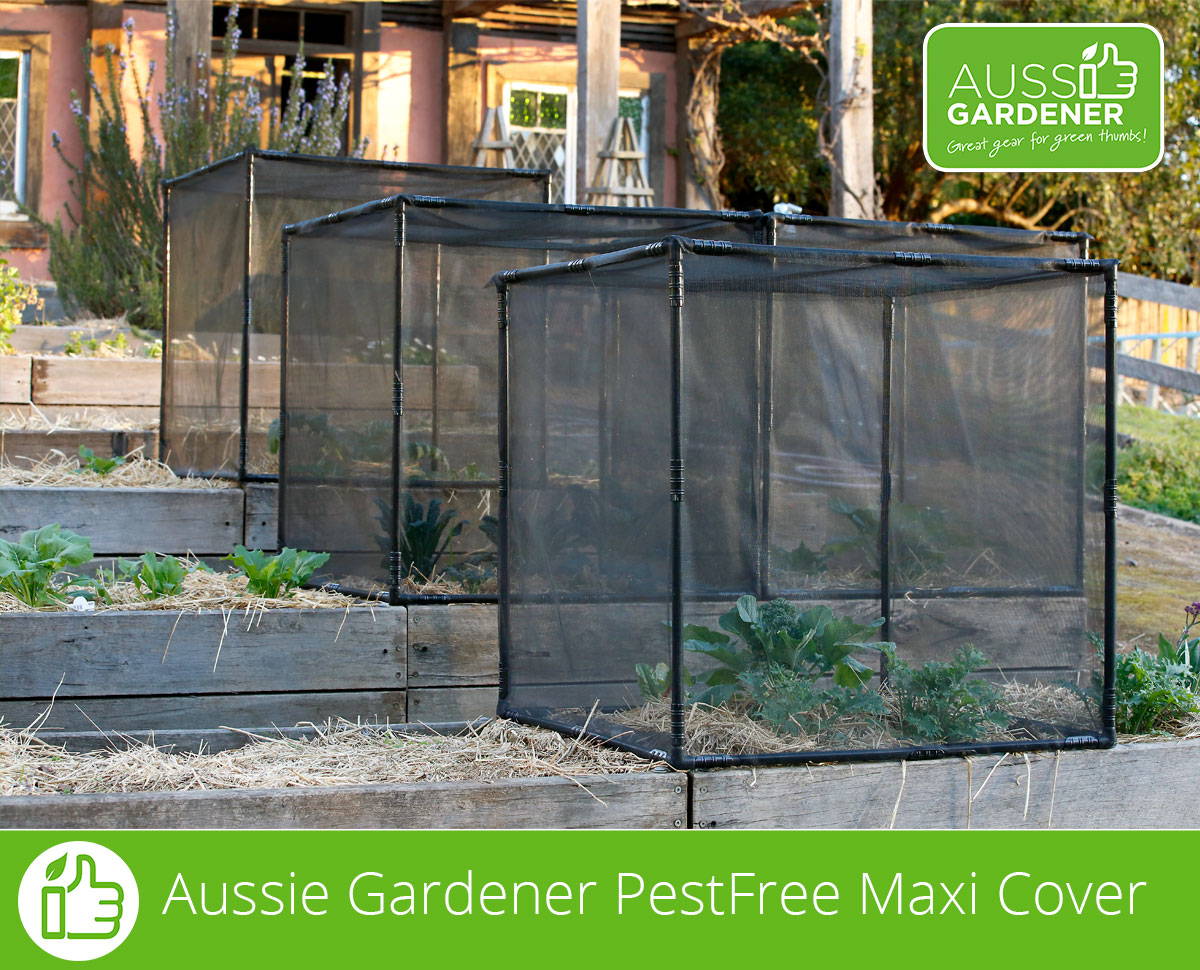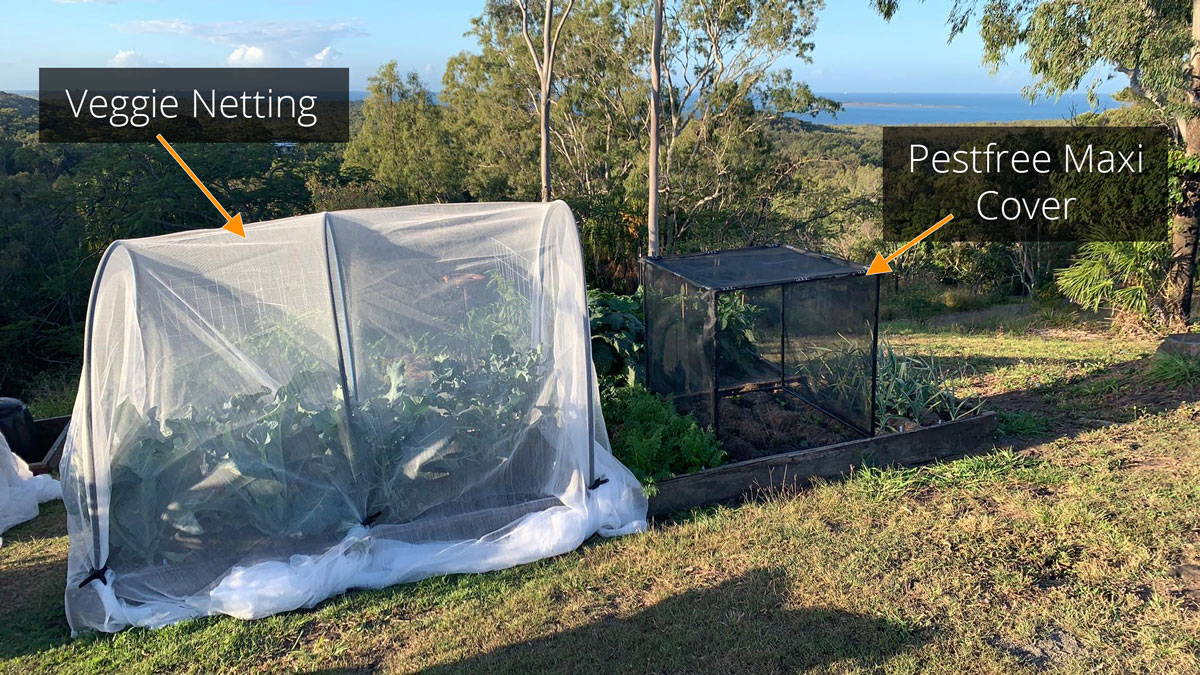 Reviews are already coming in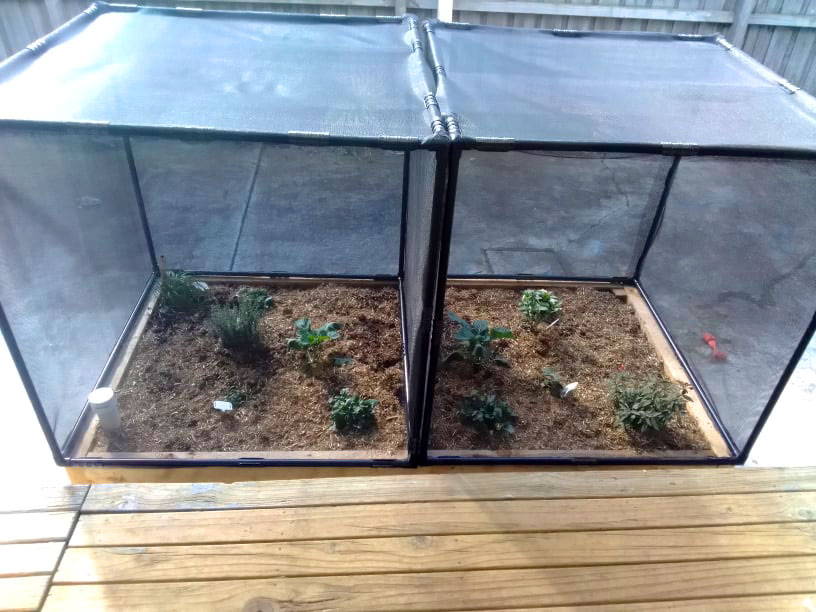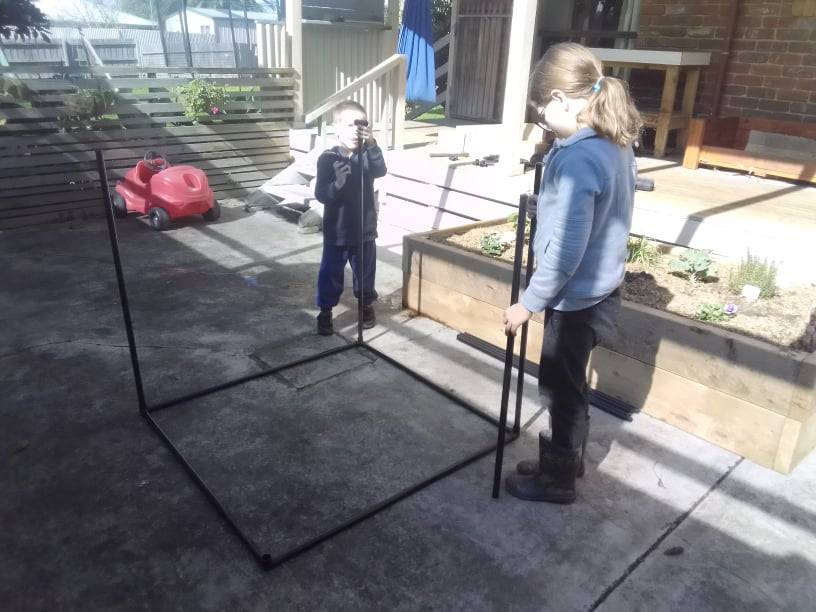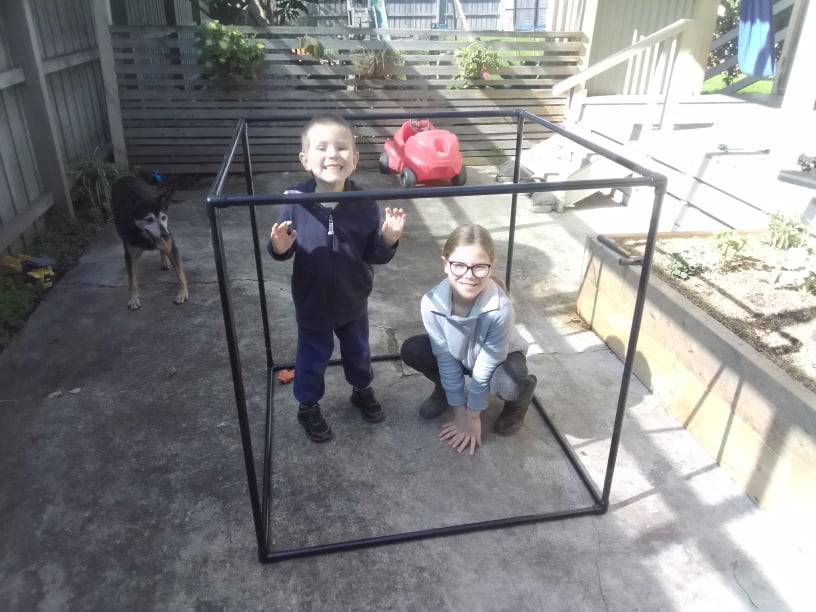 These gems were so easy to put together
I let my 8 and 4 year old create them
"I have had the pleasure of testing out the very new PestFree Maxi Cover created by our very own Brian and Kaylene at Aussie Gardener.
These gems were so easy to put together I let my 8 and 4 year old create them (kids get all the fun!
).
I've been looking at creating nets for my veggie patches as last year's cabbage moths were a big problem but with limited tools and not much know-how I've put it off again and again.
These PestFree Maxi Covers have taken all the guess work and tool gathering out of the equation.
Comes in a box with all the pieces, and some spares! Watch the instruction video, let the kids loose.... I mean, put it together with no more than a hammer. Done!

Laura McGuirk - Nth Wonthaggi VIC
---
"Hi Brian and Kaylene,

Proof is in the pudding. What a difference having the covers has made. The broccolini was all planted at the same time but the cover would not fit over whole bed. But it is wonderful proof of just how effective your covers are. The plants are bigger, stronger
and not one not leaf chewed. We are so happy with the nets. Next year we will plant in one metre squares so that they are all covered.
Many thanks,"

Pat Ovens Mt Waverley VIC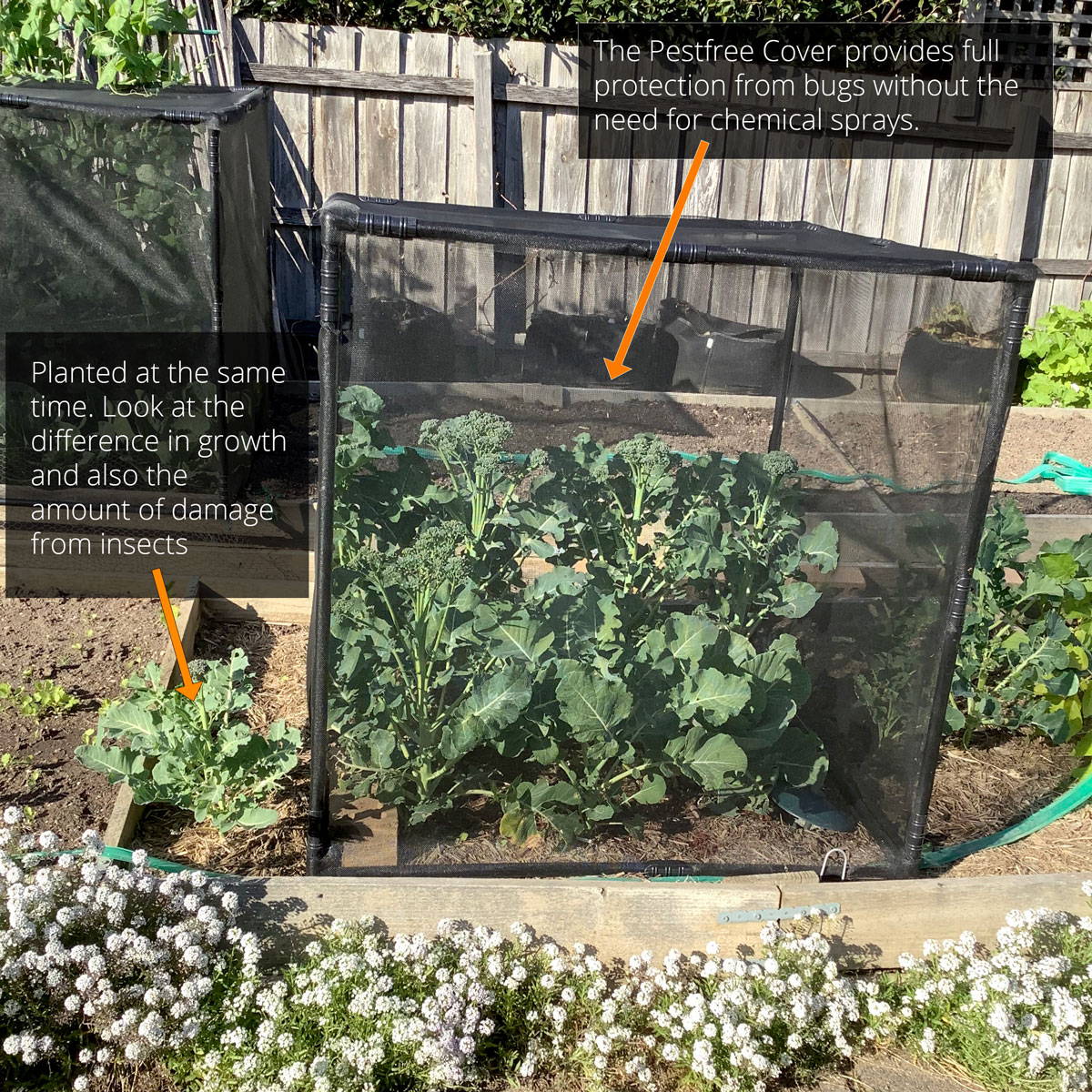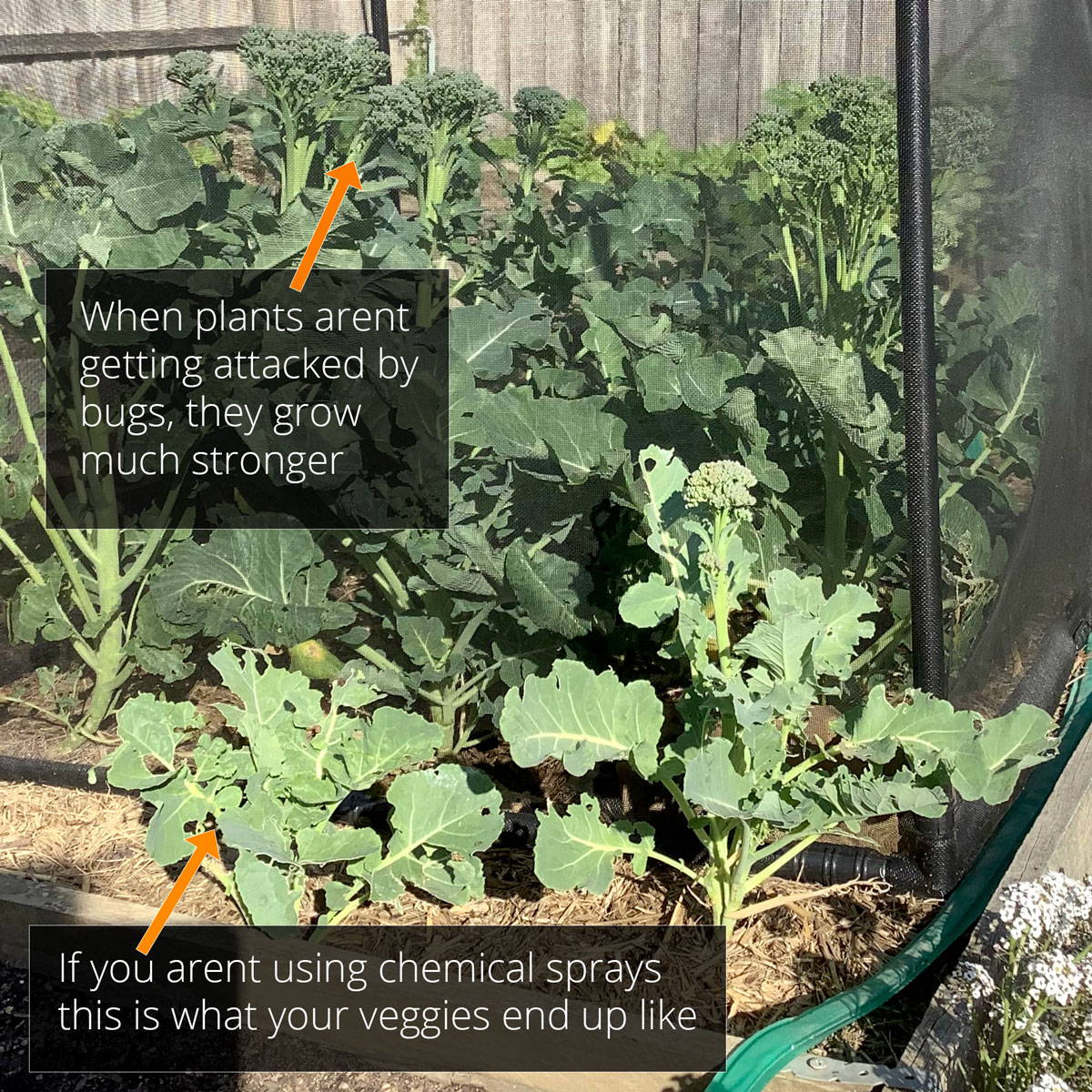 ---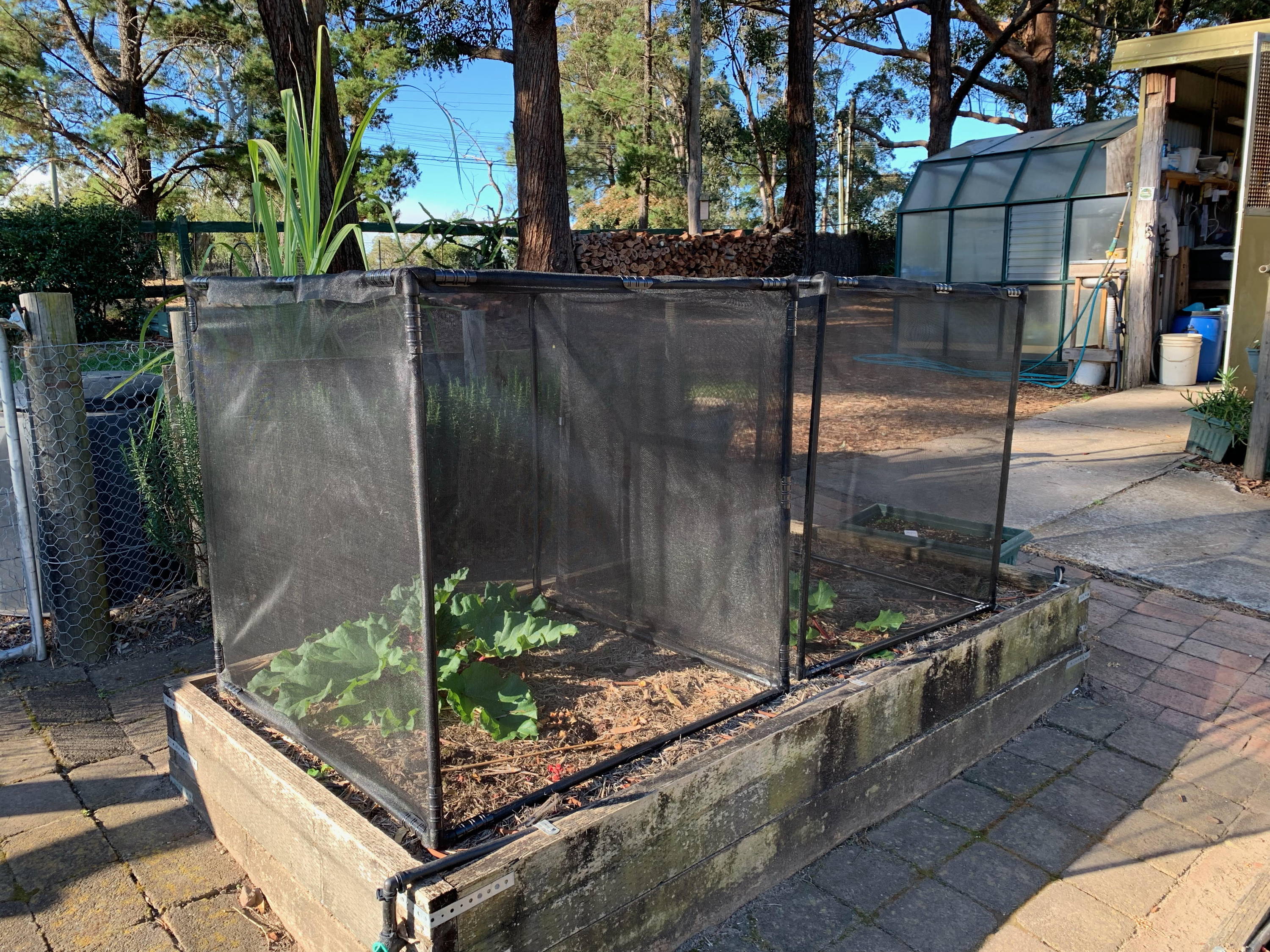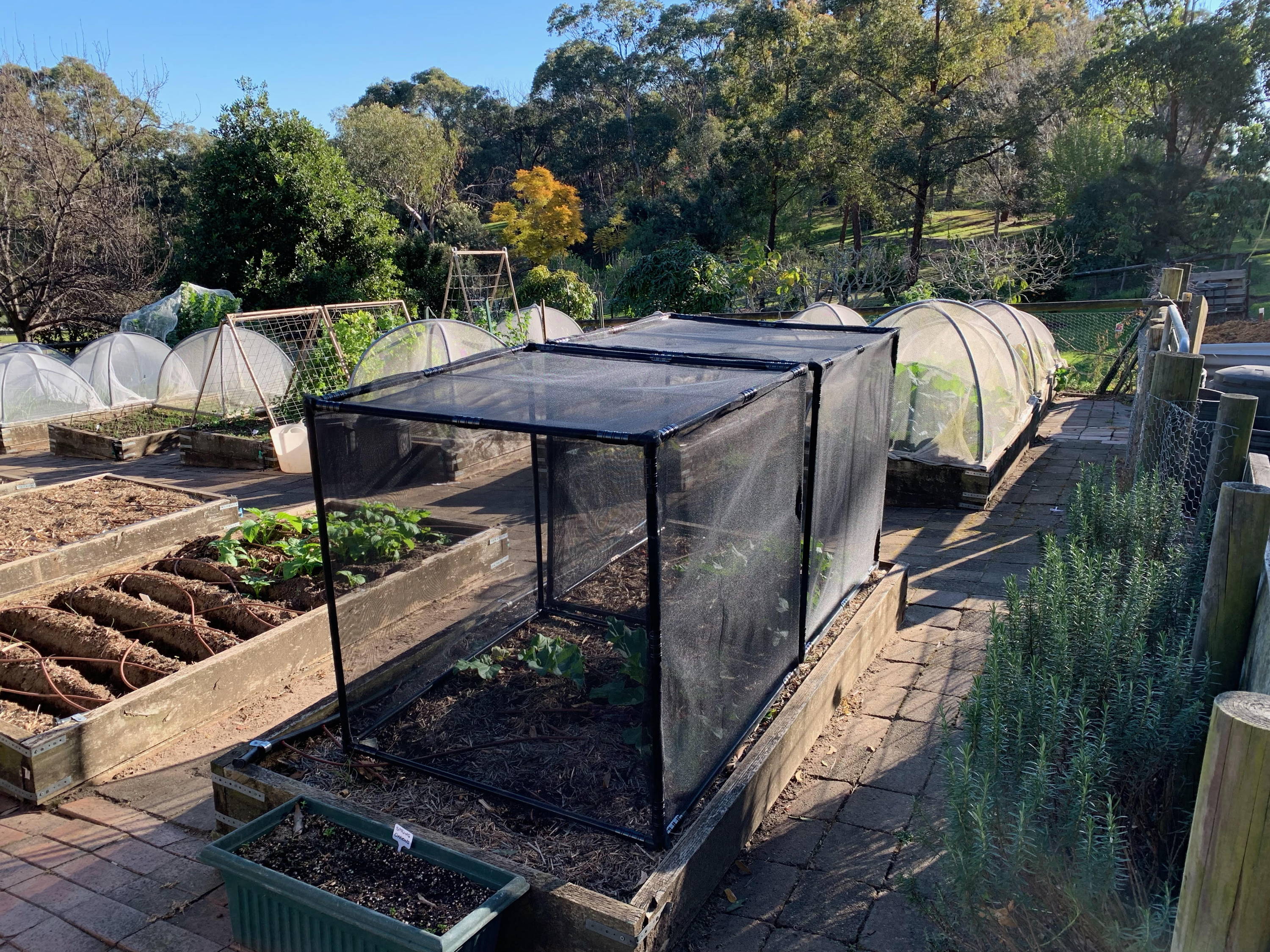 The cover will keep out insects and the mesh is fine enough to keep out fruit fly.
"It takes only about 10 minutes to fully assemble the cover. You literally will only need a hammer to assemble it. But a pair of scissors are useful to trim the excess mesh.
The cover is light enough to easily lift on or off the bed so you can access your plants.
The cover will keep out insects and the mesh is fine enough to keep out fruit fly.
The tubular frame components are well made and fit together to make a cube 1 metre wide by 1 metre long by 1 metre high. If you need to make it smaller, the lengths can easily be cut down to suit the dimensions you need.
The tubular frame can be filled with water for greater stability. The frame and mesh are UV stable so they should last well.
If you've been looking for ways to protect your vegetables from pest attack, have a look at this.

Chris Jones - Kenthurst NSW