Do you have a nice Potting Bench?
For a lot of gardeners, their workspace is a wheelbarrow or where ever they plonk themselves. But what if you had a nice dedicated Potting Bench where you could keep things organised, do a bit of propagating, repot those tired plants and plant the next batch of veggie seeds.
Here is some inspiration to get you started. Ranging from pretty basic to over the top amazing.  If you love to garden, get inspired to build a nice space to call your own. If you aren't handy on the tools, I wonder if there is someone in your family who loves to do a bit of timber work. Show them these pictures. You might just ignite a spark in them to create something brilliant!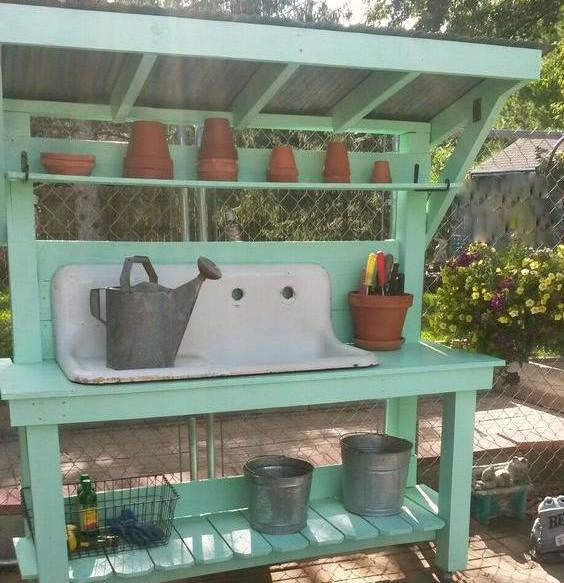 Cast Iron Sink
Using an old cast iron sink as part or your potting bench is a great idea. You will find these at Recycled Building Materials yards.
I like how this one has a canopy over the top to give you some protection from the sun. With space to store supplies underneath. Great colour too!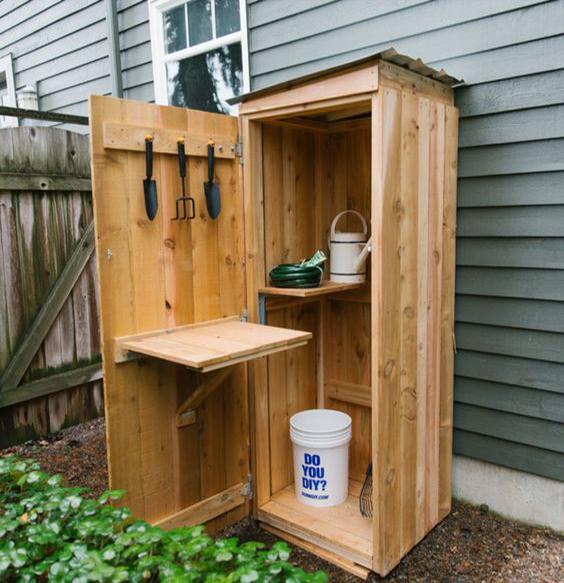 Potting Shed
Perhaps all you need is a tiny Potting Shed like this one.
A place to store some tools and a fold up bench to do a bit of potting.
I reckon you could make one this size out of recycled pallets which you can get for free.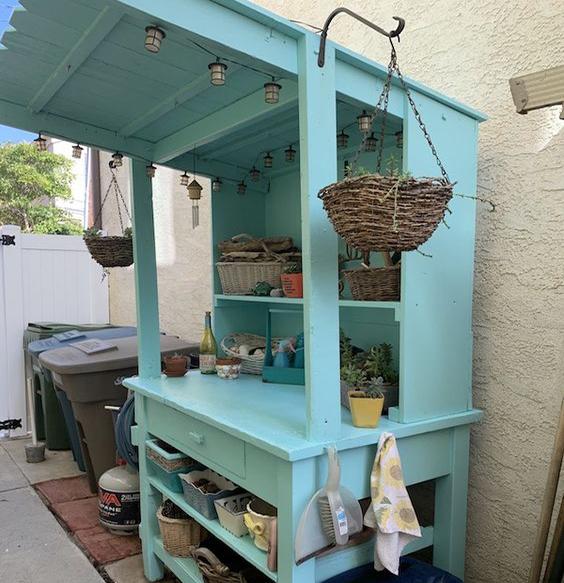 Add a Roof
If you look closely you will see this one has made use of an old bench with drawer and then they have added the uprights and roof. I love how the roof extends out far enough to give protection from the sun and rain.
If you do use an old bench from inside, be sure to cover it well with several layers of exterior paint and keep the feet on dry ground.
Cheap and Simple.
This one has been knocked up using a few pallets and an old kitchen sink that was probably being thrown out in a council cleanup.
Anyone could have a go at making a simple design like this.
Give it a good few coats of paint to protect all the timber if you are going to position it outdoors in the weather.  I'd also recommend using some Treated Pine Blocks on the base just to keep the rest of the timber off the ground.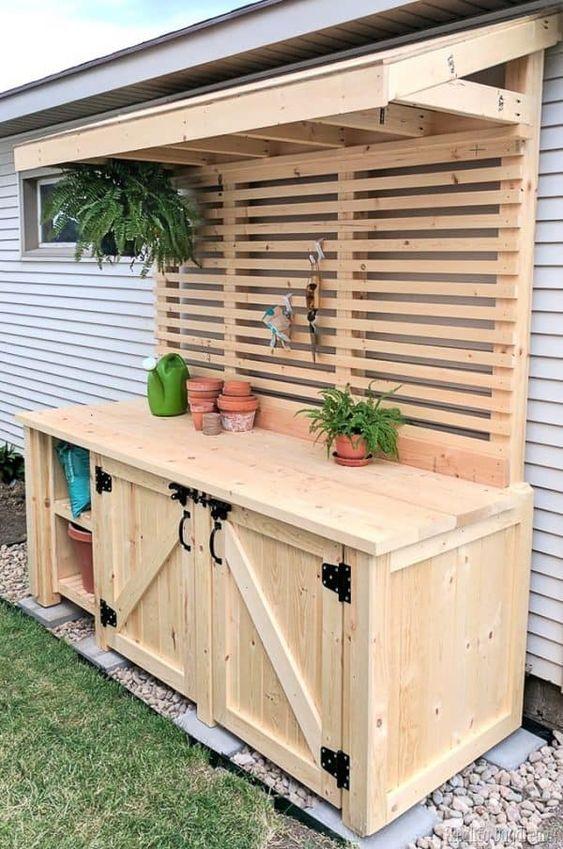 Impressive design
A lot of homes have a narrow space down one of the sides that gets rarely used. I wonder if you could build a fantastic potting bench like this.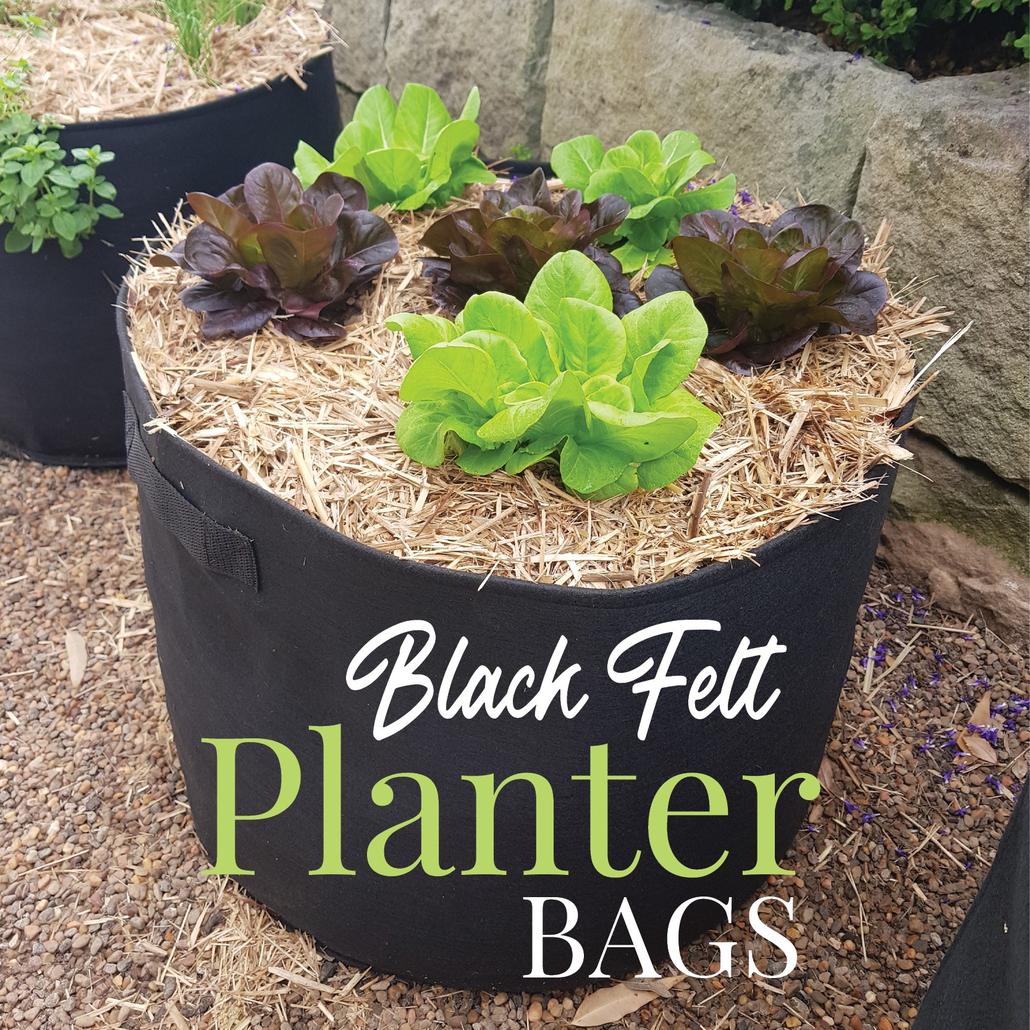 Geofelt Planter Bags
Easy to move about and built really tough to last for several years of use, now everyone can have a go at growing veggies.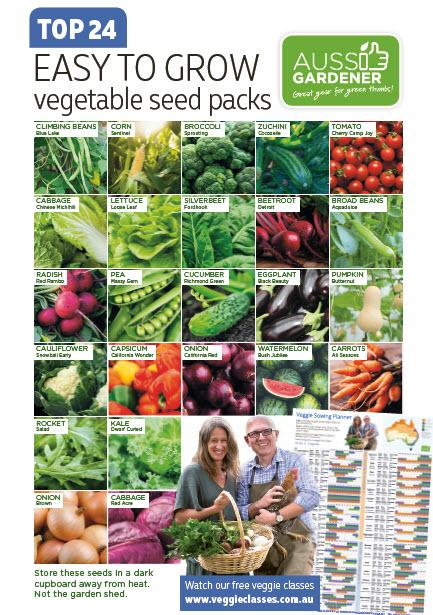 4 Seasons of Veggie Seeds
We have put together 24 of the best growing varieties of vegetables in one easy kit. Nothing Genetically modified. All good solid varieties that have been growing in australia for the last 20 or more years. Enough for a full year of veggie growing (and more)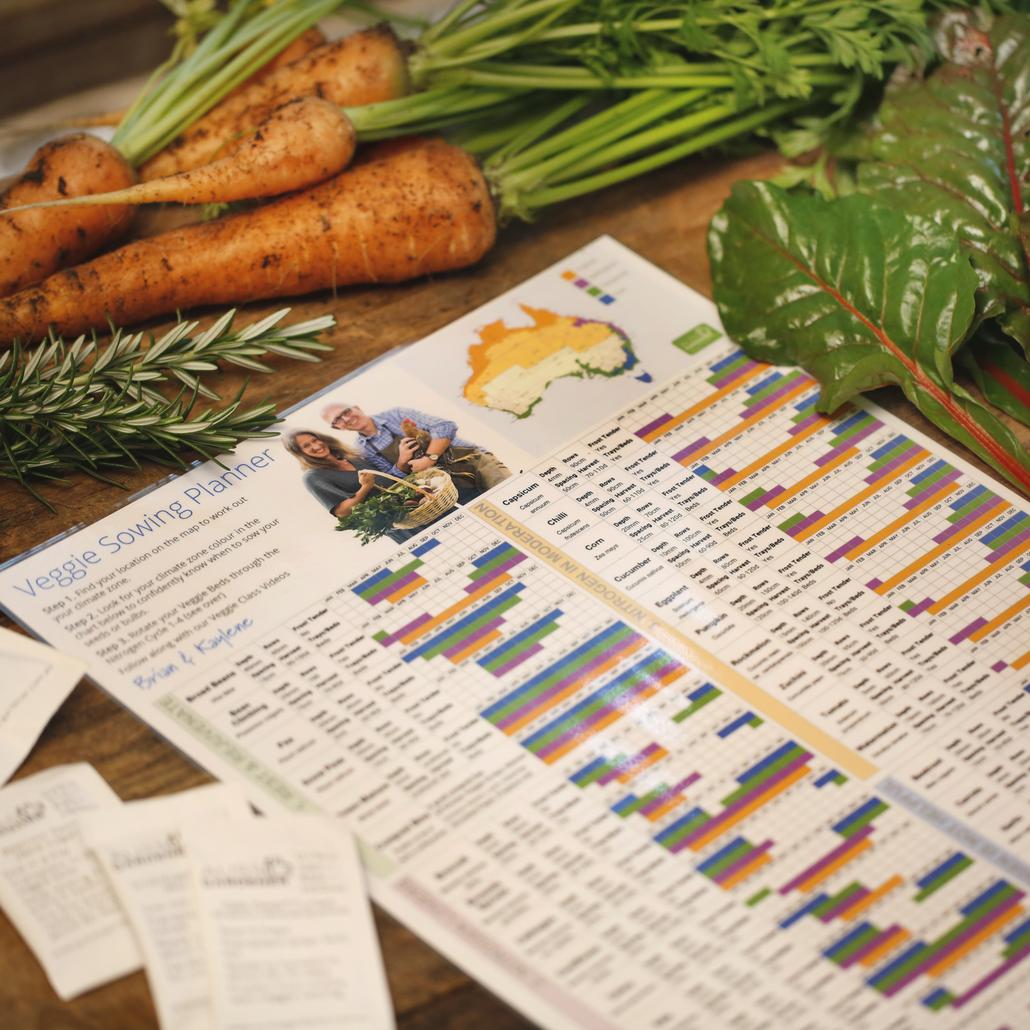 Veggie Sowing Planner
The complete guide for when to plant your veggies and how long they will take to harvest. Covers all of Australia and is very easy to follow.  Covers seed depth, row spacing, frost sensitivity, harvest timeframe, crop rotation and planning out your beds.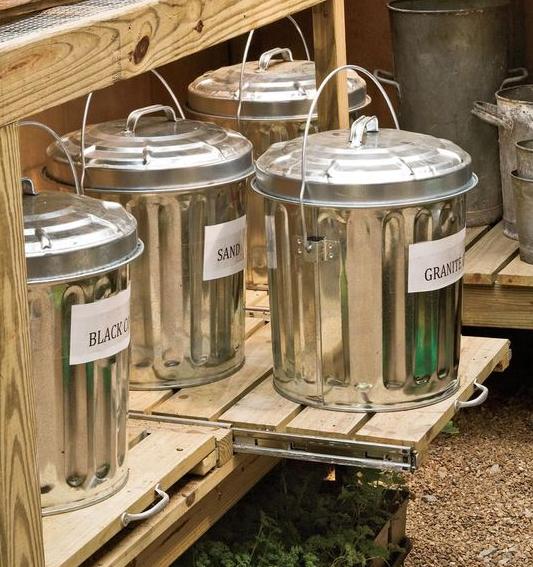 Slide Out Drawers
Now here's a good idea. Using slide out drawers for heavy bins containing your supplies of potting mix. All nicely labelled as well.
It looks like this garden shed has some opaque roof sheeting to let the light in but keep the rain out.