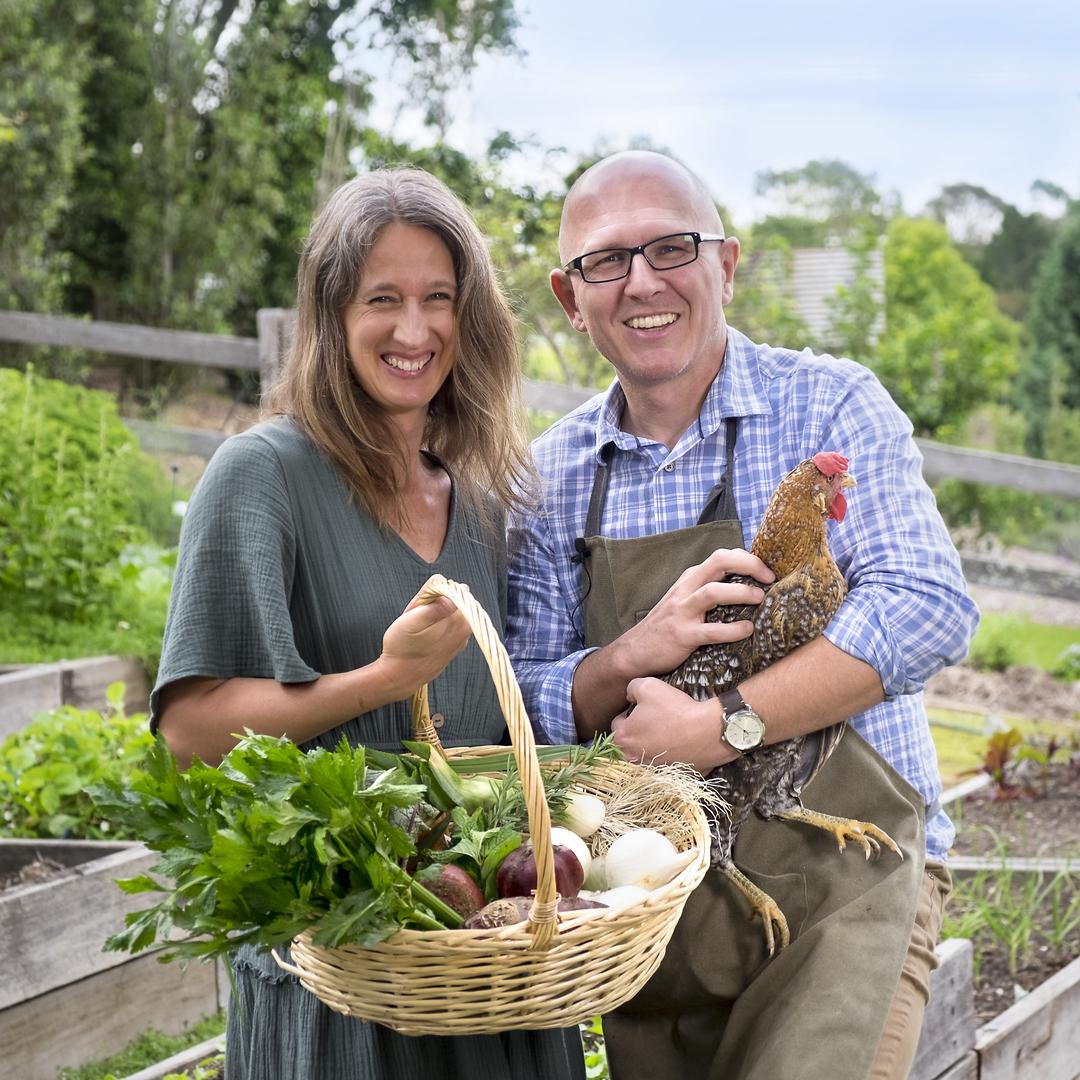 Welcome to Episode 6 of our Veggie Classes!

We took a break over winter but are back in full swing again with todays episode.
It's time to rotate some of our beds. Taking out the finished crops and refreshing the bed ready for new veggie seedlings to go in.
Plus growing Potatoes the easy way. 


Brian and Kaylene :-)
p.s. Share your progress in the Aussie Gardener Community. Brian and Kaylene are in there daily and love seeing members setting up their veggie patches. Click the Community Link at the top of the website. Be sure to check out the courses section where we have lots more garden tutorials. 
Supplies mentioned in todays episode.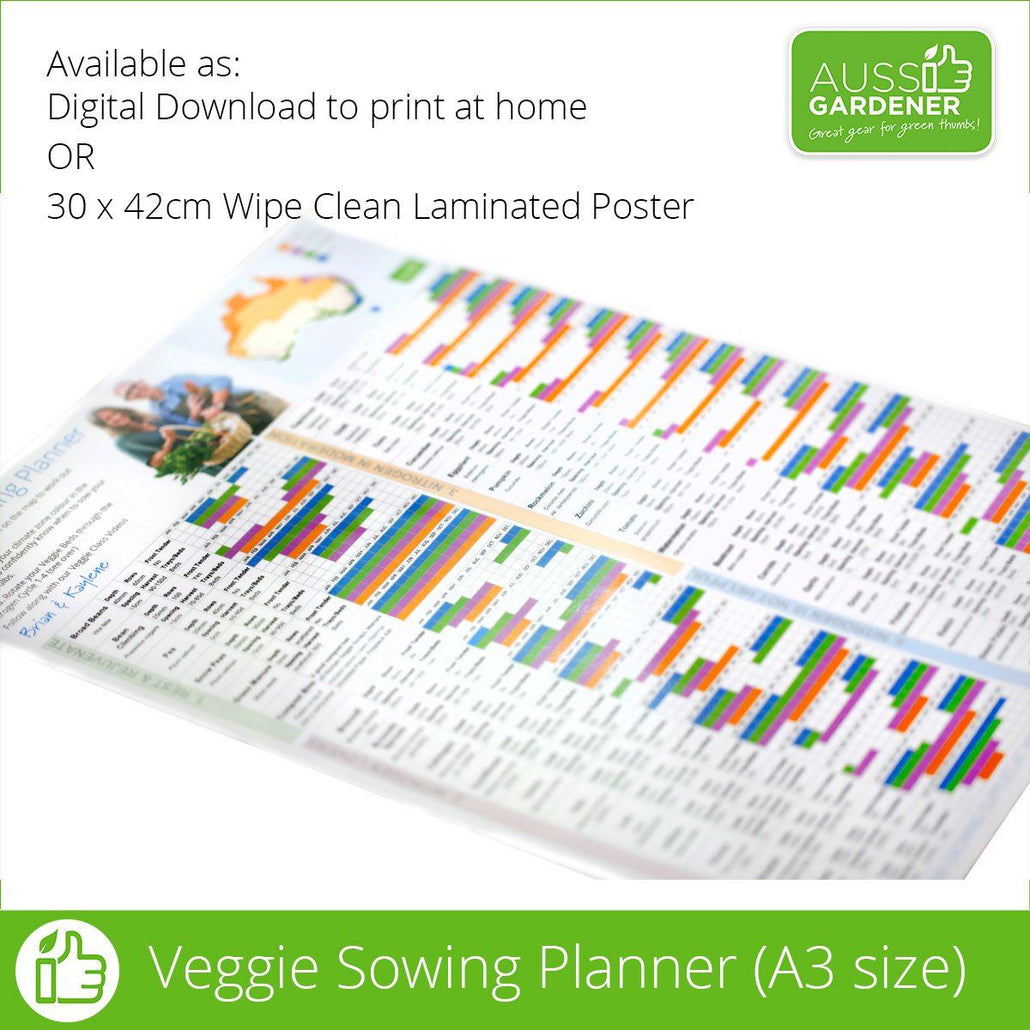 Veggie Sowing Planner 
What it covers
-All the most popular vegetables grown in Australia (34 in total)

-Shows you how to work out which climate zone you live in

-Plans out when to sow each variety in your area

-Seed sowing depth

-Plant Spacing

-Row Spacing

-Whether you should sow straight into a veggie bed or whether you should grow it in a seedling tray first

-Whether it is frost sensitive

-How long it will take to harvest

-What Group each variety falls into based on their Nitrogen Needs and how to rotate through those groups.
PLUS 
On the back is a grid layout for you to draw up your Veggie Patch and plan out what to grow each season. Along with an example to get you started.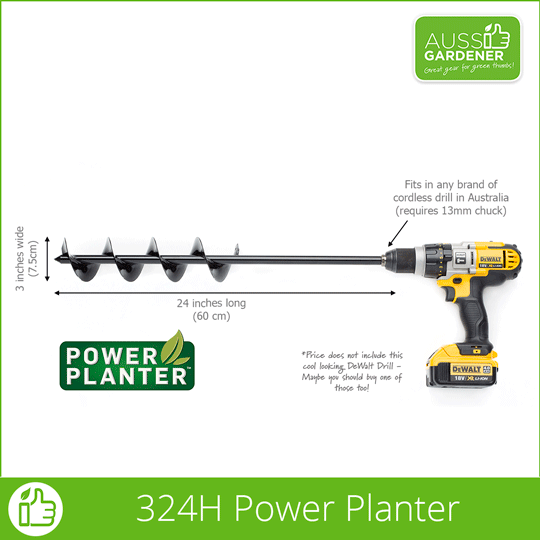 Power Planter™ 324H
60cm (24inch) long and 7.5cm (3inch) wide 

Solid Steel Shaft - Guaranteed not to bend of twist out of shape.

Good for cultivating whole garden beds. 

Fits any 18V cordless drill with a  13mm  chuck size.    (Note: Bosch Green only have 10mm chuck so can not fit this size Power Planter. Stick to the 207, 307 and 312 which are 10mm)

Australian Family Business located in Sydney

Power Planters are a patented design hand made in the USA
Also great for:
Drilling a tunnel under a path. 

Mixing a barrow load of concrete. 

Deep Watering/Fertilising holes for trees. 

Aerating a Compost Heap. 
Note: Does not include the Dewalt Drill. Power Planters attach to regular 18v cordless drills. We do also sell the Dewalt 996 we use in all the videos.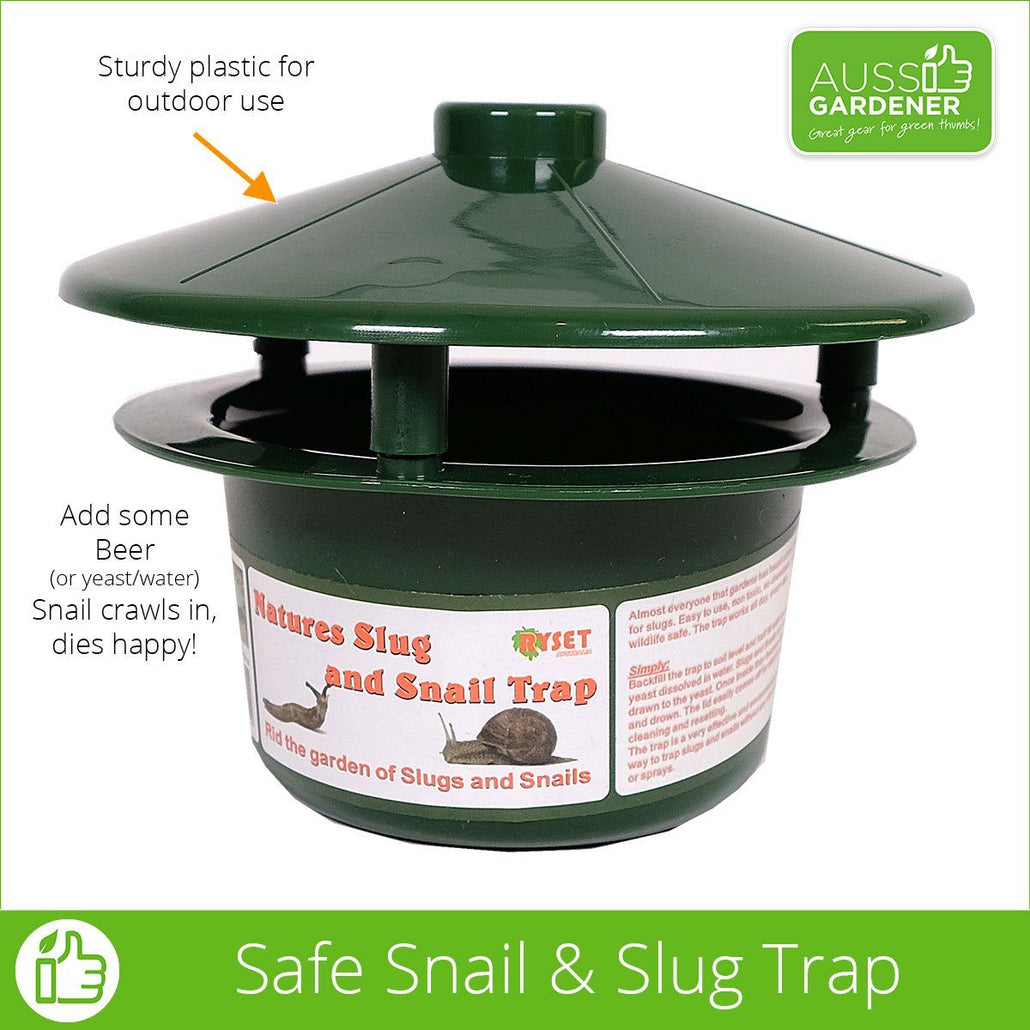 Slug and Snail Trap - No poisons - Snail dies happy!
Partially bury the Snail trap in your veggie bed, take the lid off and pour in some beer. The snails have good taste and are attracted to beer... they crawl in, start drinking and die very happy. 

Of course if you dont want to give up the beer, you can use yeast and water instead but that isnt as pleasant for the snails. I say go the beer and finish the rest of the bottle yourself!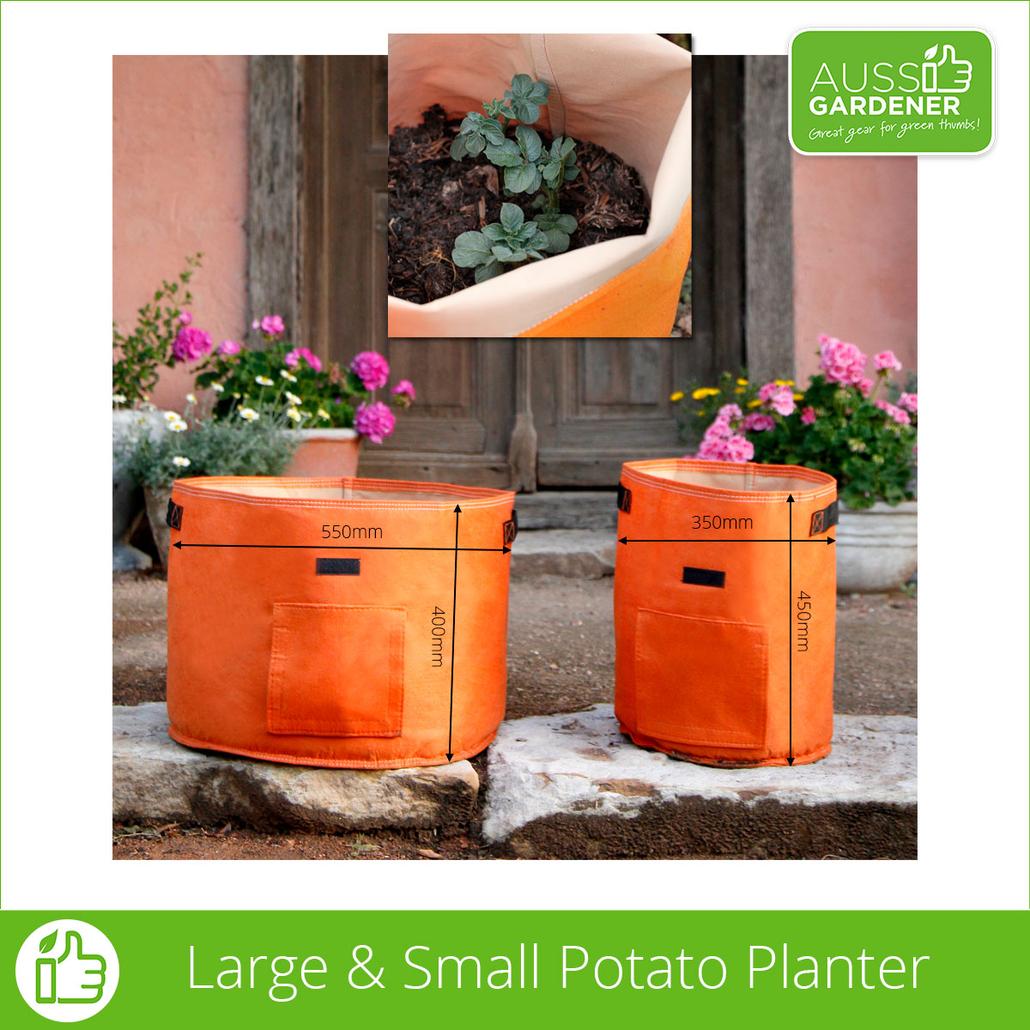 Potato Planter Bags - The easy way to grow potatoes at home
As with all Aussie Gardener Products, we have designed this to last really well. 
- The Felt fabric and stitching is all UV stable and designed for outdoor use. 
- Double Stitching along all seams ensure these are built tough
- Velcro style flap for easy access
-Stainless steel drainage eyelets with filters so they soil wont leak out (great for balconies)
-Strong Handles so if you need to move them you can. Spuds like sunlight. 
- We promise you wont be disappointed with the quality. These are beautifully made to last.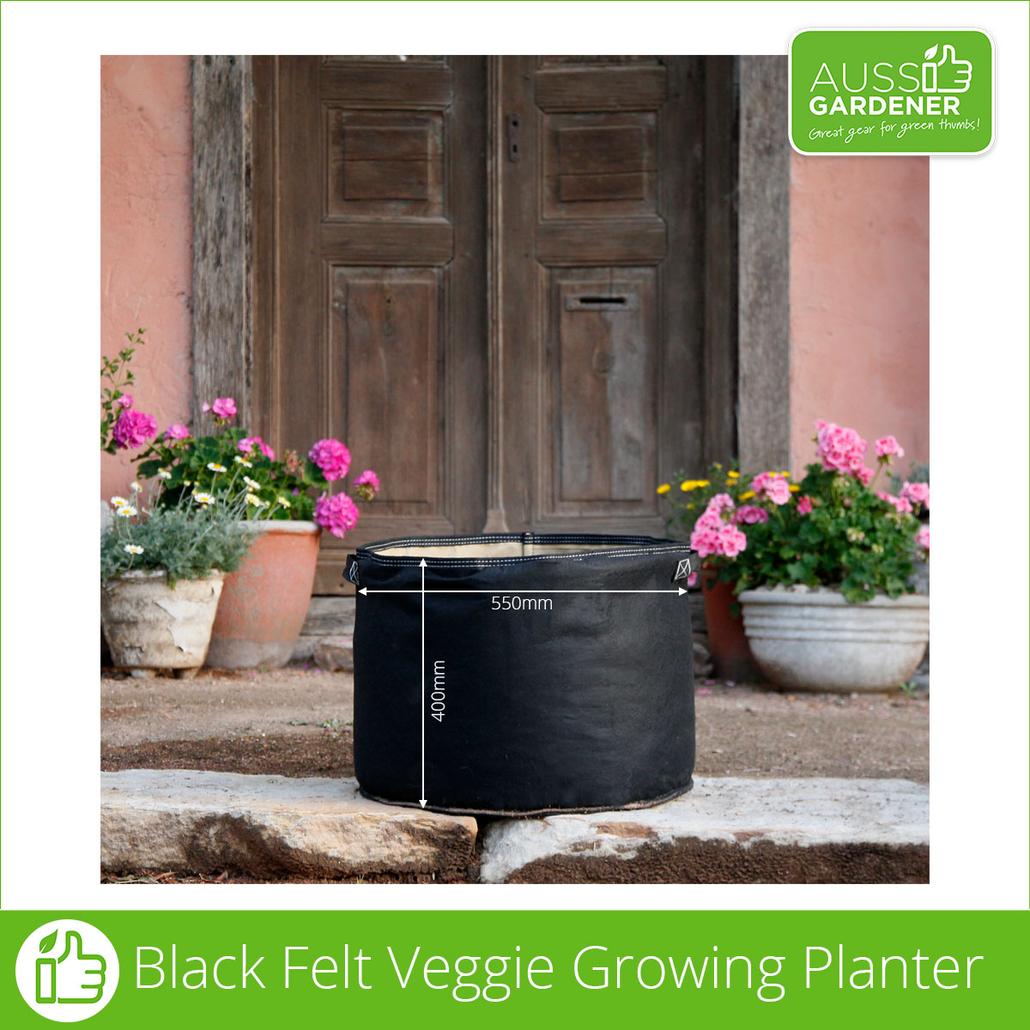 Black Felt Veggie Growing Planter with Handles 550mmx400mm
We designed these with a few great features.
-Handles on either side so they can be moved about (2 person lift)
-Double Stitching with UV stable thread on all seams so they wont fall apart.
-Stainless Steel drainage eyelets with built in filters to stop soil leaking out on the balcony. 
-400mm Deep planter to allow plenty of room for roots to grow and easy to care for. 
There are cheap versions of these around but they are only going to fall apart and lead to frustration and more landfill. These are beautifully made to last and perfect for growing veggies (or other plants)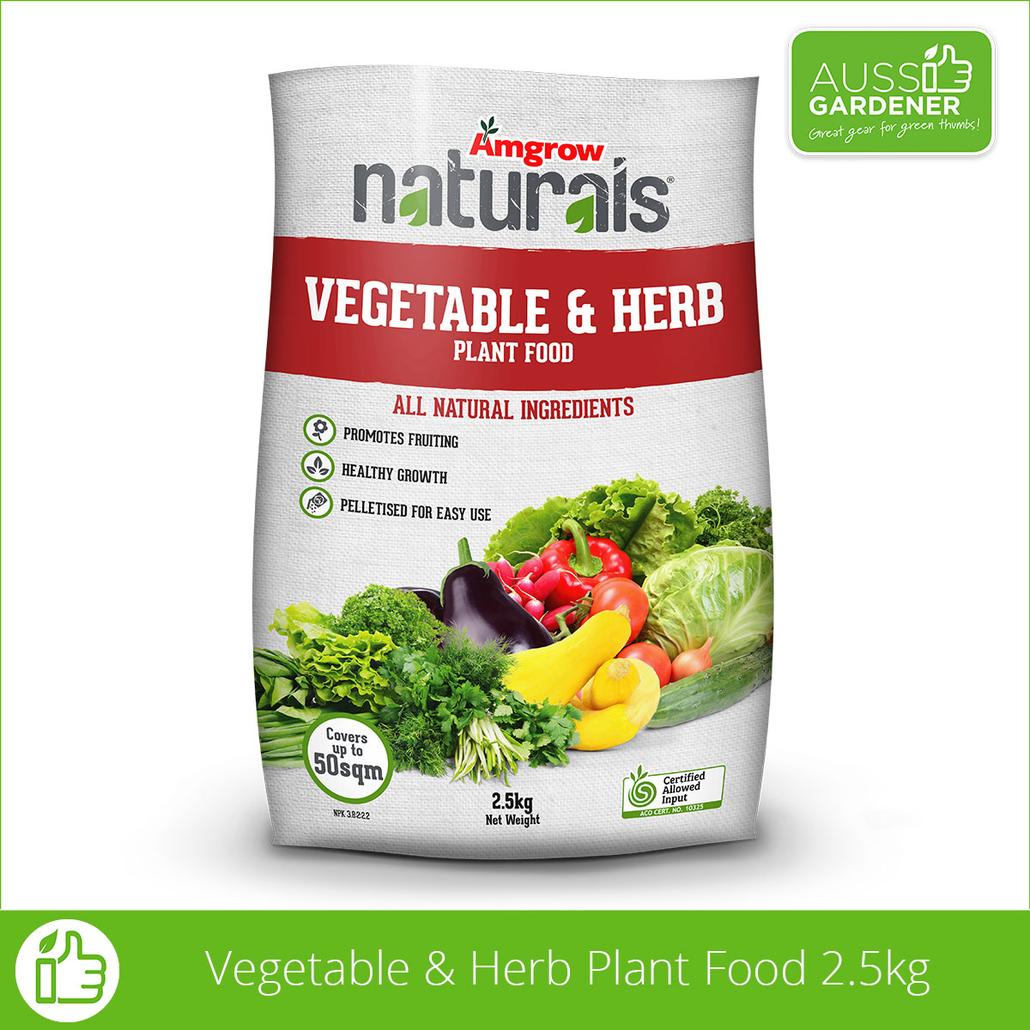 Amgrow Naturals Vegetable & Herb 2.5Kg
A complete natural fertiliser for use on Vegetables (including beans, peas, leafy greens, root vegetables, cabbages, cucumber) Fruiting vegetables (Including tomatoes, capsicum, cucumber, chilli) and herbs.
Specially formulated fertiliser, containing aerobically composted poultry manure. Aerobic composting involves actively turning it over, to oxygenate it, before processing it into easy to use pellets. Aerobic composting kills pathogens and supports healthy levels of beneficial micro-organisms in your soil.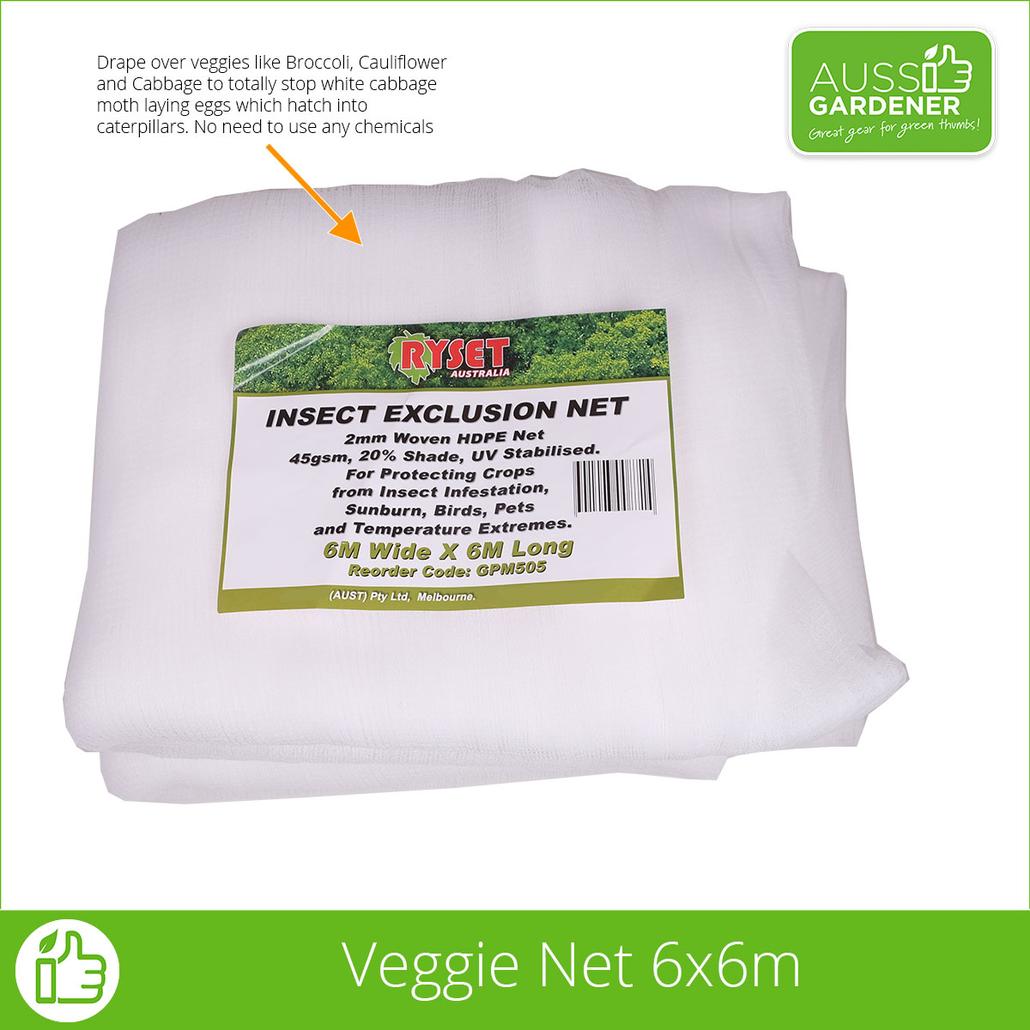 2MM Woven Veggie Net 6MX6M
This is commercial grade outdoor insect netting to stop all the bugs, fruit fly, cabbage moths from getting to your precious veggies.
Since using this in our veggie patch, the plants are thriving, no more sprays needed. Totally Organic growing the easy way. 

These are decent size packs at 6 x 6m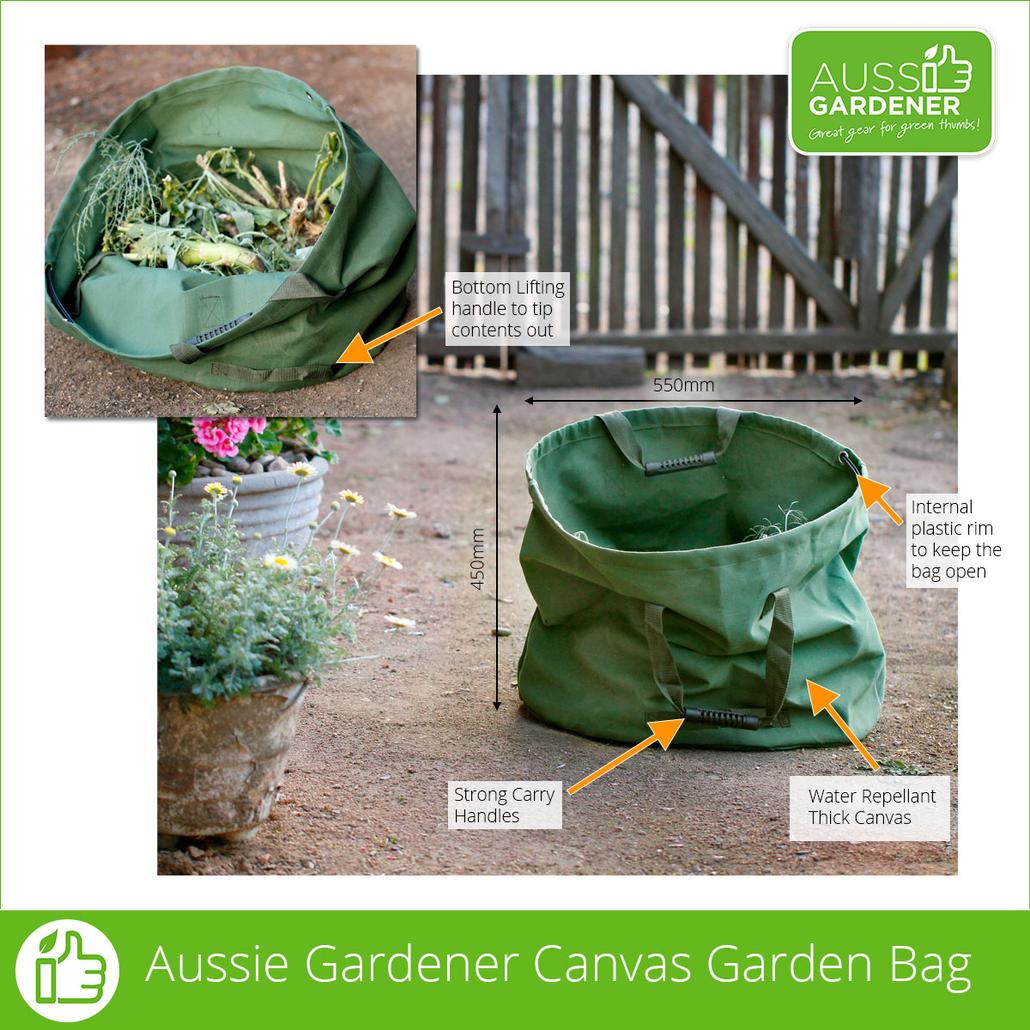 Aussie Gardener Canvas Garden Bag
Top quality Canvas Bag for picking up all your prunings in the garden.





Remember when tarpaulines used to be made from good quality canvas (not plastic as they are now)




Well  that is what these garden bags are made of. The original canvas that is as tough as nails. You will have this bag for many years. 




550mm diameter and 450mm tall. 
2 Strong webbing handles plus additional low handgrips when you want to tip the contents out. 
Really well made product that will be a favourite in your garden gear.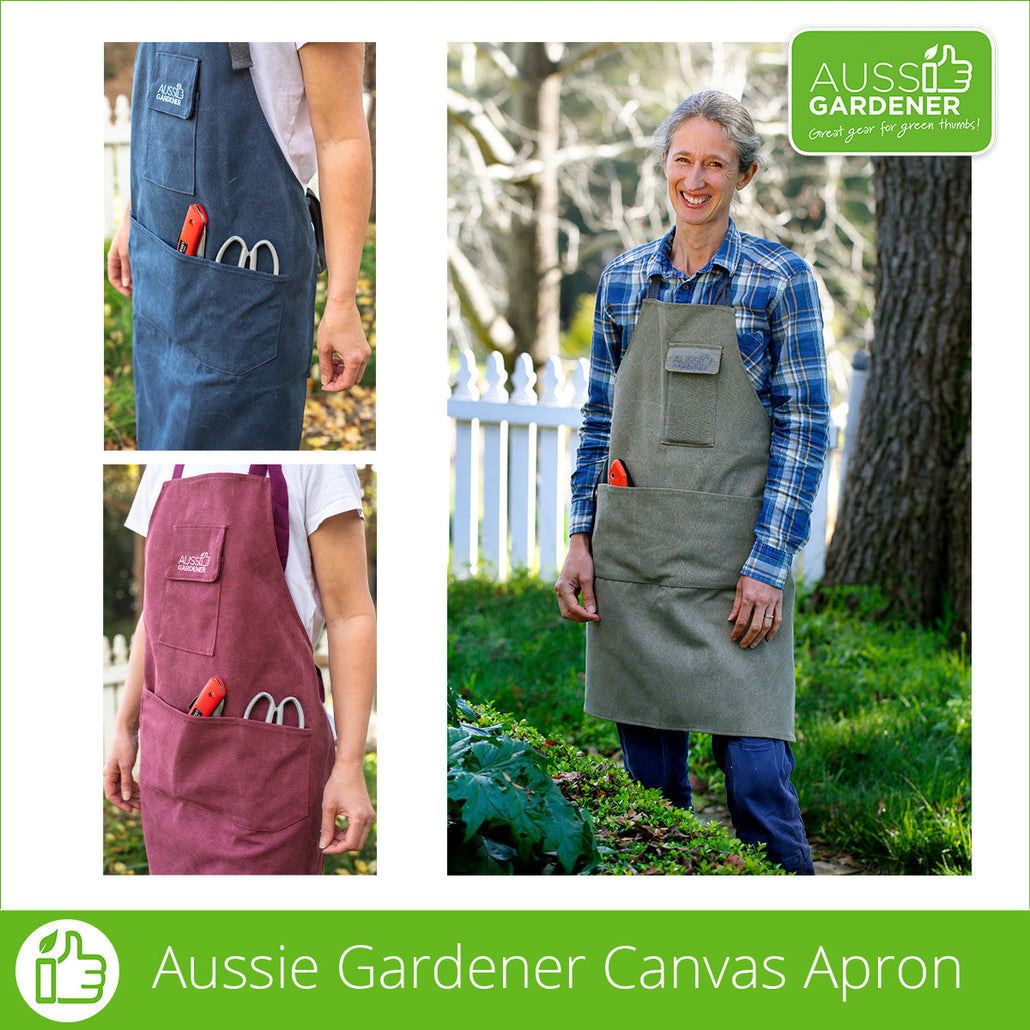 Aussie Gardener Canvas Apron
Made from strong canvas - So it will last for years
Adjustable neck and waist straps, so you can get just the right fit.
Generous width if you have a few more curves ;-) . 
Neck strap is made of a soft material so it doesn't irritate you.
Pocket for your mobile phone with a velcro flap, to keep it safe when you bend over. Positioned closer to your ears so you won't miss any of your calls and you can listen to your music or your favourite podcast.
3 Pockets for your tools near your waist for easy access, so you won't leave your secateurs behind.
Machine washable to keep clean.
Aussie Gardener Veggie Nursery Kit