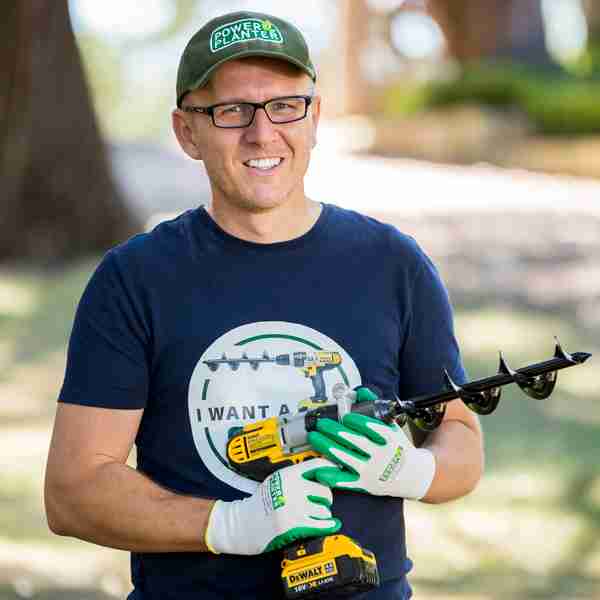 Our Top 10 Power Planter Life Hacks 
Apart from turning your ordinary cordless drill into a very effective gardening tool for digging the hardest of ground with ease, the Power Planter also has a number of other handy uses.
Here are The TOP Ideas Aussie Gardeners have been up to with their Power Planters
1. Aerating your compost heap. The Power Planter can mix your compost heap up in seconds which leads to faster composting which you can then use to improve your garden soil. 

2. Digging a Trench. If you need to lay irrigation pipe or drainage, simple drill a row of holes to the same depth and then scoop out the remaining loose soil using your hands. Super Easy.
3. Making your own blend of potting mix. When you want to get a nice homogeneous mix, use the Power Planter to combine the sand, organic matter, manures and slow release fertiliser all together. 

4. Mixing a barrow load of concrete. Normally a physically hard job mixing concrete up in a barrow or bucket using a hoe or spade. Instead use the Power Planter and have the whole batch mixed in about 30 seconds. 
5. Removing stumps. Doing this by hand is a cow of a job. You are fighting against the earth and roots and trying to lever the stump out. Instead use the Power Planter to dig around the stump or unwanted shrub and loosen all the soil and roots. Then it becomes a much easier job to get it out. 
 6. Deep watering holes for trees. Dry weather means newly planted trees can suffer badly. Simply drill a deep hole (up to 600mm deep using the 324h Power Planter) and insert a 700 mm length of 2inch Ag Pipe into the hole. Pour water into the pipe till its full and let it slowly seep into the soil through the holes in the Ag Pipe. 
 7. Putting in fence posts. Even though the Power Planters are only 2-3 inches wide, you can make a bigger hole by drilling 4 holes close together and then moving sideways between them to break up the remaining soil. It is also great for removing old fence posts - just drill holes around it so the soil is loose and then easily pull it out.
8. Cultivating a whole garden bed. This is super easy. Just drill a 100 or so holes over the area and then move sideways with the Power Planter between the holes. It will churn it all up just like an expensive rotary hoe would do. 
9. Bush Dunny. The keen campers and grey nomads were quick to think this one up. For digging the Dunny or burying organic waste, the Power Planter makes the job fast and fun. 60 seconds and its done (and that includes doing your business) It's so easy, you could even dig a his and hers! 
10. Helping out a neighbour. Nobody likes digging, so when you see your neighbour doing things the hard way, show some true blue mateship and give them a hand with your Power Planter. They will love you for it and you might even score a beer.
 
Send your great idea into Brian so he can let everyone know what you have been up to. Include a video to be in the running for a prize!
brian@powerplanter.com.au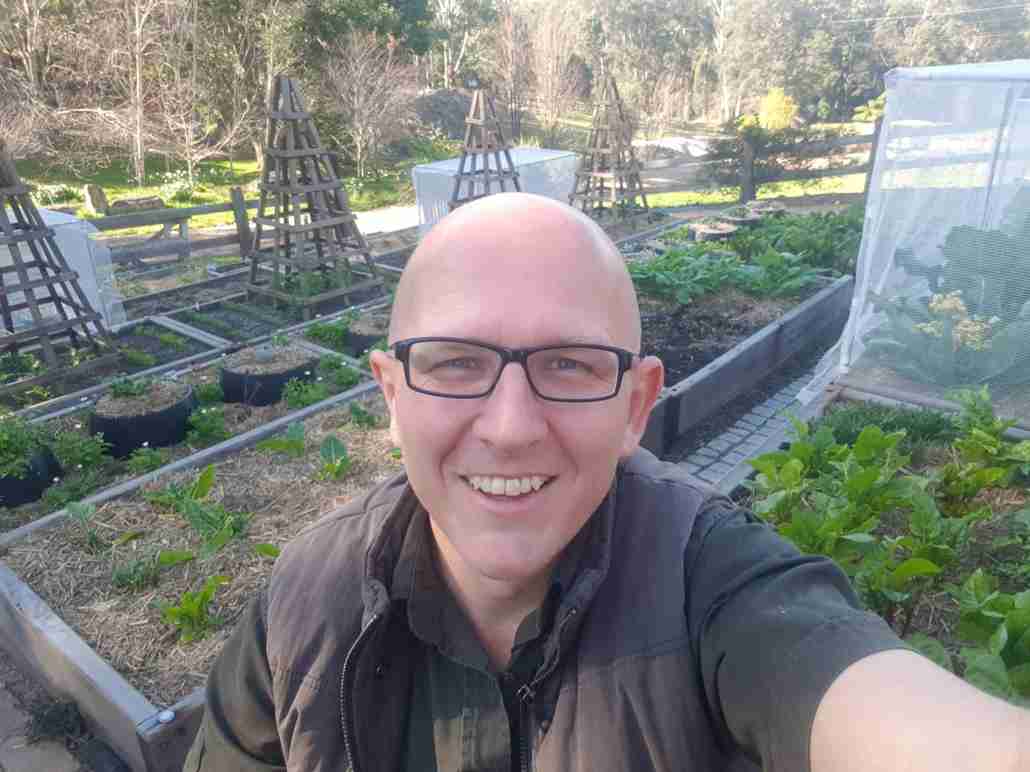 "The biggest gardening mistake that homeowners
make is to plant in unprepared ground."
With the compacted earth we have in many Aussie backyards, it is a wonder that we can get any plants to survive at all. Initially the plants may look OK, but soon they start to fade and struggle. 

The important thing to know is that it isn't your fault. Too often when land is put through development, the precious layers of topsoil are removed and often our houseblocks are nearly all clay and rocks. 
The Power Planter gives you the ability to dig that hard ground with ease and then add your compost, manures and claybreaker and mix it all in. You can turn that hard ground into a real garden that will be thriving in no time.

Brian Chapman - Horticulturist and advocate for growing organic veggies
Hi Brian , I just wanted to thank you for the awesome Power Planter Kit I received a short time ago . Normally I would spend hours in the garden just digging to remove all the weeds in the flower beds , but not anymore . I used the 324H Auger as a cultivating Tool and just moved it across the top 3" inches of soil and just picked up the weeds by hand . This Tool is brilliant and I am sure I will find many more ways to make life easier .
Peter Ford - Perth W.A. 6063
"What a great invention for people like me. It can be very difficult to garden from a wheelchair. The Power Planter™ has saved me suffering and a lot of pain. It's very easy and saves heaps of time...So if a wheelchair bound, one armed lady can use it, anyone can. Best tool in my garden shed"
Jo Morgan - Raceview QLD 4305
Wish I had it years ago!! Wow!.... what a gem these tools are! Just planted about 30 small pots with more to go.
So quick and easy. And I love the fine soil it makes, so easy to back fill around the plant. And the 24" planter made planting a very large pot doable without a crow bar!

Debbie Rodda -   Yackandandah VIC
Terrific - really quick and easy. Amazing job! Recommend it to anyone. I'm not keen on digging holes - so this one is a no-brainer for reducing the physical work involved in planting.
Michael Roberts  - Lowood QLD
Extremely Happy with the product. It looks like a dream come true. Such a wonderful item invented by some genius person.  

Muhammad Mushtaq - Fairfield NSW

Fantastic tool The power gardener is brilliant. It easily deals with general gardening demands, but its the hard stuff where the Power Planter excels. Digging into and breaking up hard, rocky and clay soils is seriously a breeze with the 324H. I love it. 
Peter Redston - Chisholm ACT
I was absolutely amazed with the effectiveness of this planter, our soil is very hard to dig and I was most impressed with its performance.
Very Happy I can now plant everything everywhere without having to wait on my husband to dig holes for me, just tricky to sneak his drill out of the shed without being caught.

Vicki Birt - Quorrobolong NSW